A while since the last update as our regular writer went on a vacation for a couple of weeks so i had to go to the garage to keep you updated. A lot have got done in a short amount of time but we are still far behind as the seasons first race is closing in (as usually).The big news ofcourse is that the car now got some paint. On monday we'll get the sponsor stickers and can start to finalize the look.
Besides the paint we have got alot of small and bigger things fitted. One of the most importants things on the car is the steering and suspension parts. Last week we got the real parts from SSP and could change out the prefitts. Thees parts will hopefully improve the handling a lot compared to the w123.
On thing that definitely have improved is the steering angle. Please note that we haven't yet hade time to calibrate the steering.
Teemu & Mikko also fitted som aerodynamically calculated lightweight rear mirrors. 😉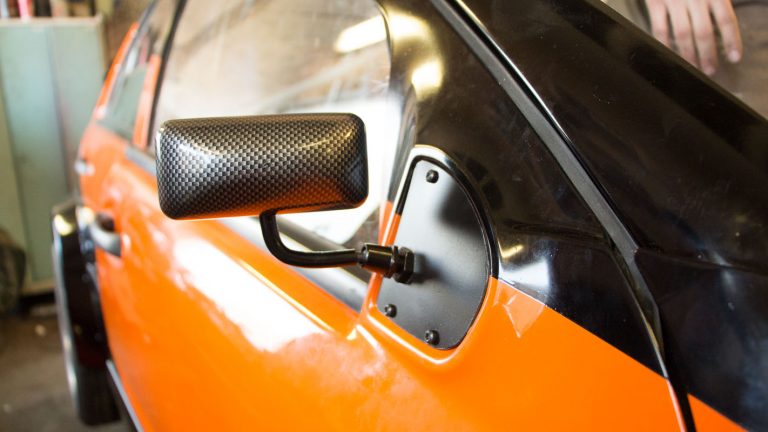 We also got the new intake manifold from SSP this week. It's a improved design that should even out the airflow to the cylinders.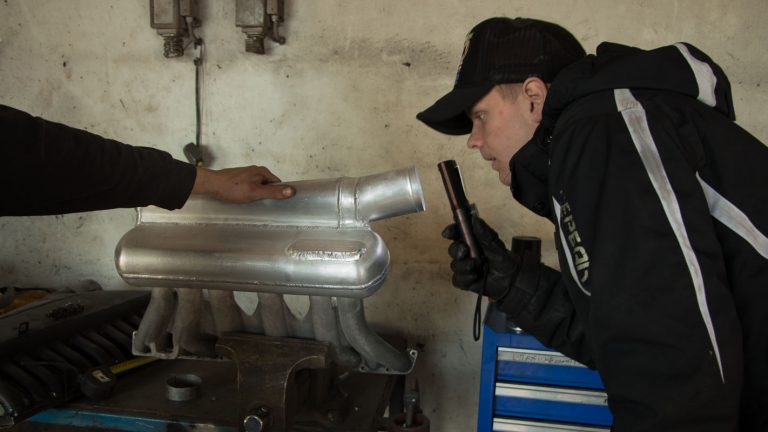 The engine and gearbox is as you may have read in the last post fitted and wont hopefully come off anymore. Ville and Hannu put oil and coolant in the engine and also filled up the gearbox. The engine should now be ready to run as soon as we get the hoses for the intake.
We are again a lot of guys here today and will work late som i think a will make a new post tomorrow with more pictures so stay tuned.