We were a bunch of people at the garage yesterday and by the end of the evening we got to replace theese to-do-lists to one short one.
We have fitted some new safety equipment and a new shut of system that actually works for this season.
Ville tought it would look nice with tinted windows. Teemu and Ville then professionally tinted all the windows in les than half an hour. You cant even see that many air bubbles, at least not it the right rear window.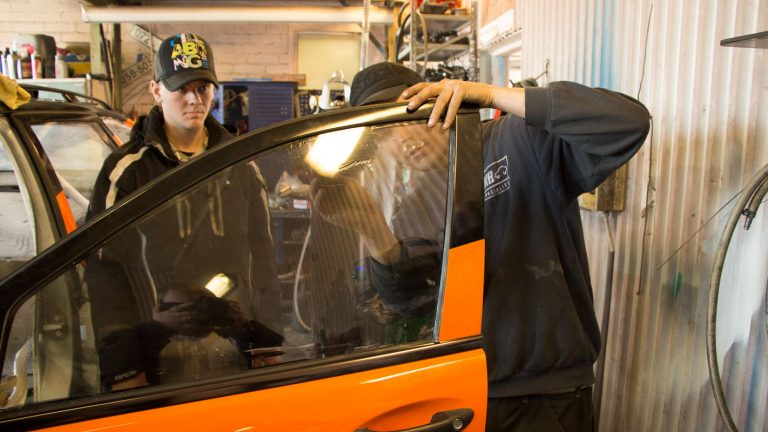 We wasted a bit of time with the wiring for the gearbox as non of the displays worked properly. The lcd-screen now needs a new power supply and the big led-gear-display has to be remade because of a short-circuit.
Teemu applied the first sticker…     in the wrong place.
With a tight schedule it's great that so many helps out, making parts, picking up parts and building the car.
Well finnish with some pics of the new car finally standing on its own 🙂 We will start our trip towards England on wednesday. Incase we don't have the time to write any more posts before that, Say hi if you se us on the road and help out if we have a blown tire on the tailer 😉