The AMG w203 wagon is a good looking car, om606 is an extremely good engine once it gets a huge turbo, compressor and nitrous, an e55 AMG automatic gearbox combined with arduino logic board might make some people speechless. Why would someone even consider not combining these?
In january 2013 we started building the new diesel drifting monster with only a few things determined. The chassis was going to be a w203 wagon, the engine was most definitely going to be an om606, the car had to have proper steering angle and it had to be LOW, WIDE and AGGRESSIVE.
When the car was brought to the garage noone even thought it would be finished in time however, we did. This car is truly a unique creation and I personally believe that anything quite like this has never been made.
And for the guy at Mercedes Benz reading this, contact us.
We would like to thank all of our partners for the financial help, Bahco tools, Koneasema.com, MBkoskinen.fi, Monster Energy, Herlevi.fi, MB-Mobile, parkkila.fi, Kuva-Järvinen, Akku-teho Marine, Tarvikemotti, SSp and especially…
MB-Specialist for their perfect, utter and indefectible help with everything!
We know that there is quite a lot of you that have been checking in everyday for new posts about the building and we thank you for that, some of you might even know every tiny thing that has been made on this car and how it's been made but here it goes, the specifications for "That one w203".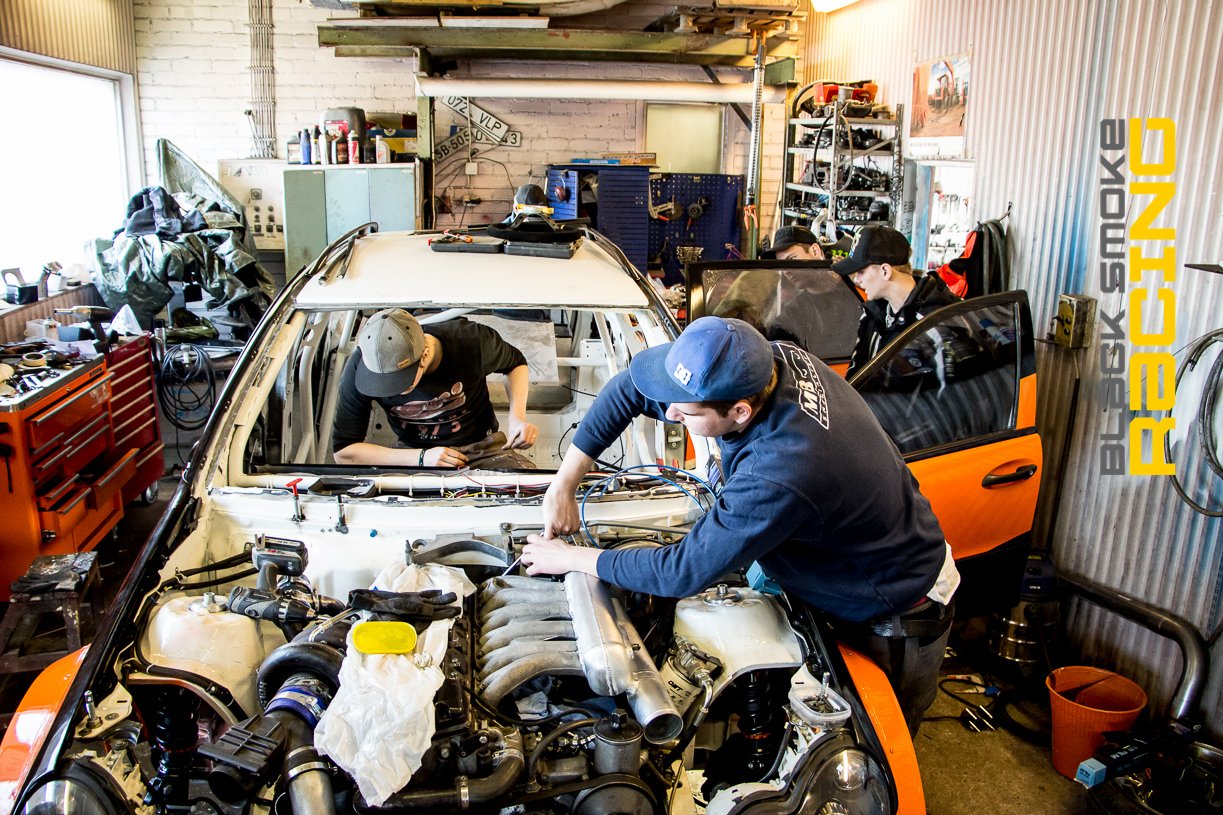 Engine:
Rebuilt Mercedes Benz OM606 3litre 24v turbodiesel

Arrow rods

Diesel pump by Herlevi.fi 8mm elements, approx 230ml

Eaton MP90 compressor with custom made smaller wheel

Holset HX52, Inducer 65mm, Exducer 70mm, Exhaust side #16

Custom made exhaust manifold

Big intercooler

Custom made intake manifold by SSp

Valve for compressor/turbo regulation, volvo truck parts.

Oil sump & pump from 320 cdi with custom made shorter gear to avoid cavitation on high rpm

8cm Griffin radiator placed in the boot

Hoses provided by Samco
Gearbox:
Modified 5 speed automatic e55 AMG model 722.6/W5A580 by Ville Saari

Custom made Arduino software by Ville Saari

Gear display on dashboard

Manual shifter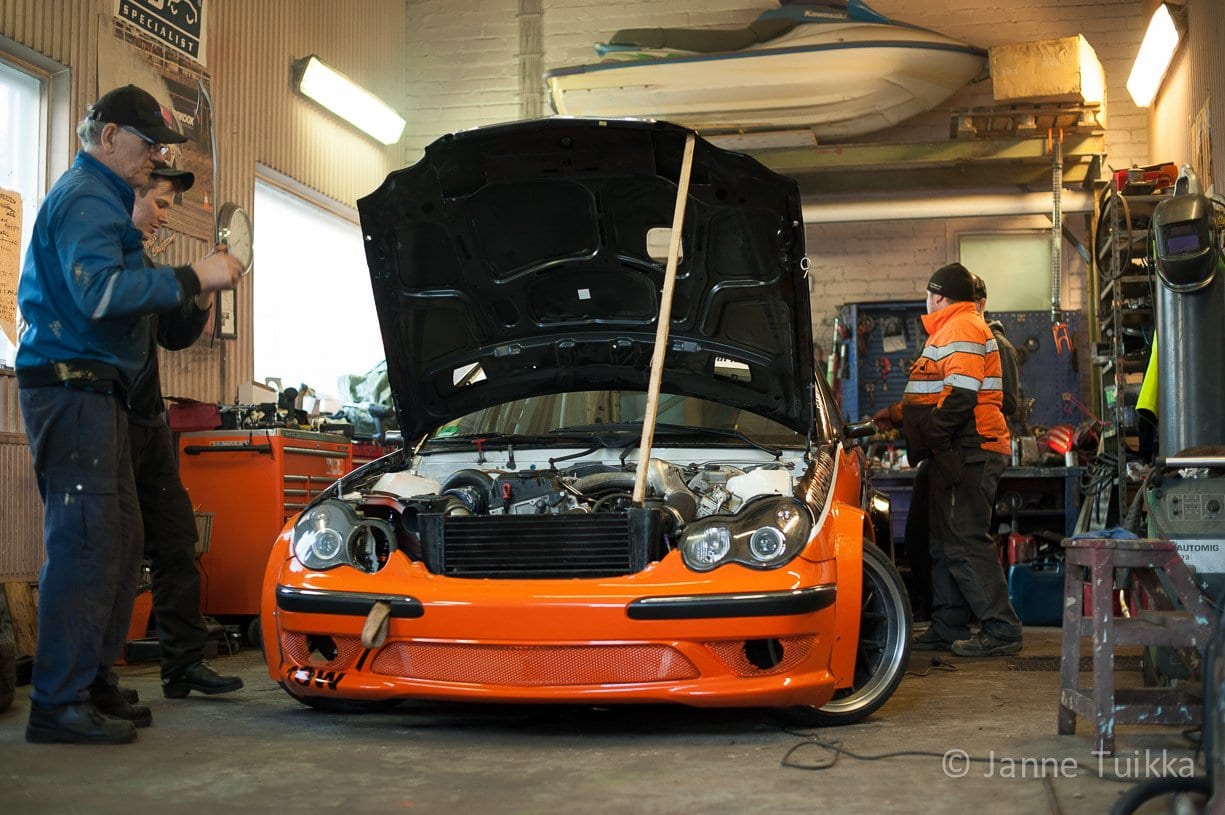 Drivetrain & Suspension:
Custom made front suspension and steering by SSp, approx 65° preserving geometry, K-sport coilovers

Complete fitted toyota supra torsen rear axle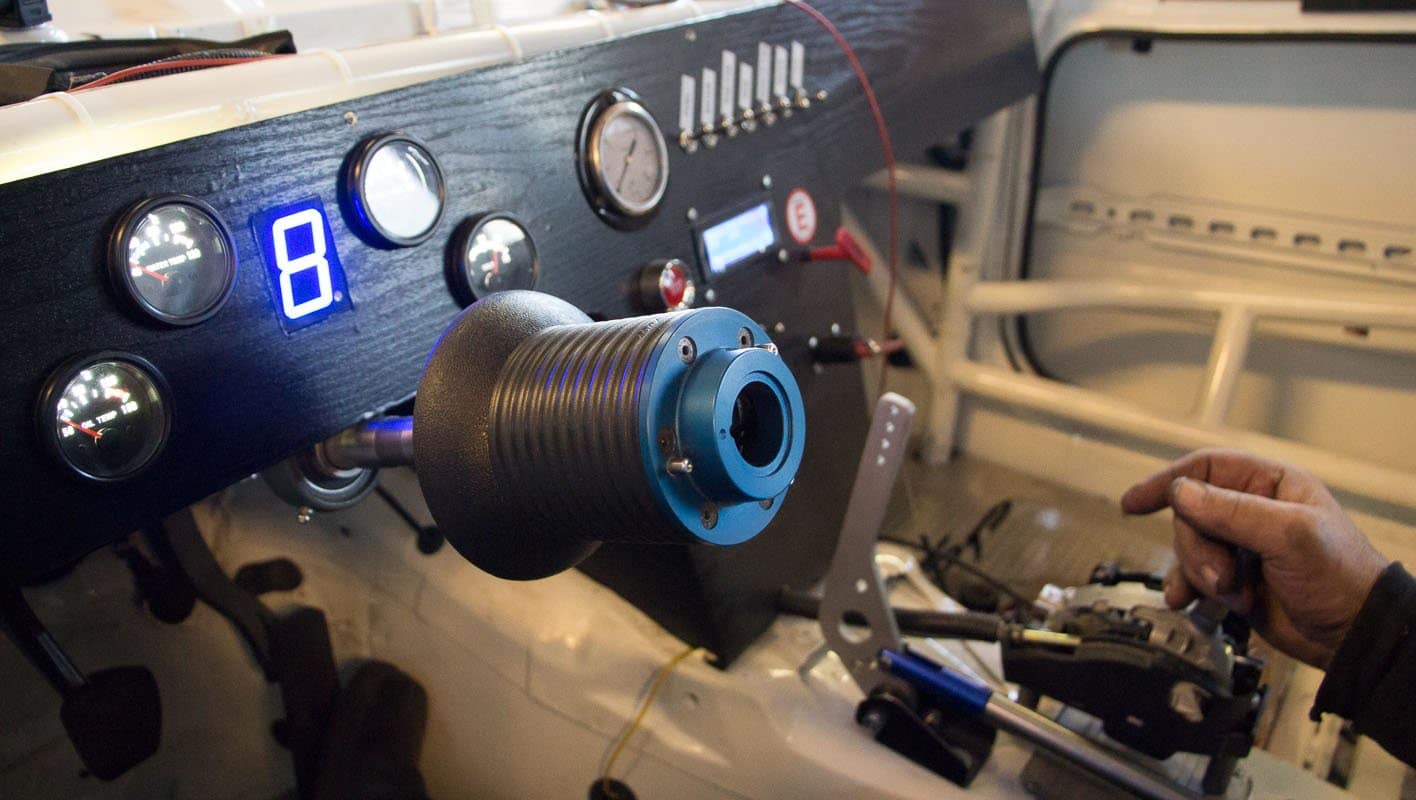 Interior
Rollcage by Black Smoke Racing & Teemu Peltola

Custom aluminium dashboard by SSp, wooden vinyls

Gauges for boost pressure, oil pressure, water temperature, oil temperature, gearbox oil temperature

Gear display

Snap-off steering wheel

Hydraulic handbrake

OMP seats

8cm Griffin radiator placed in the boot with custom aluminium box, wooden vinyls and large fans from tarvikemotti.com

Yellow top battery provided by

Akkuteho.fi

and Custom battery mount

Switches for radiator fans, fuel pump, water pump, headlights, wipers, glow, start, dashboard fans, turn etc.

Belts