As the headline says the season has been opened, if you're reading this you've probably already checked our facebook updates and know how it went. The problems started in the morning at the car inspection when the emergency stop didn't work or in othe words the cable was stuck. We immediately started fixing this and by noon we had it fixed and ready.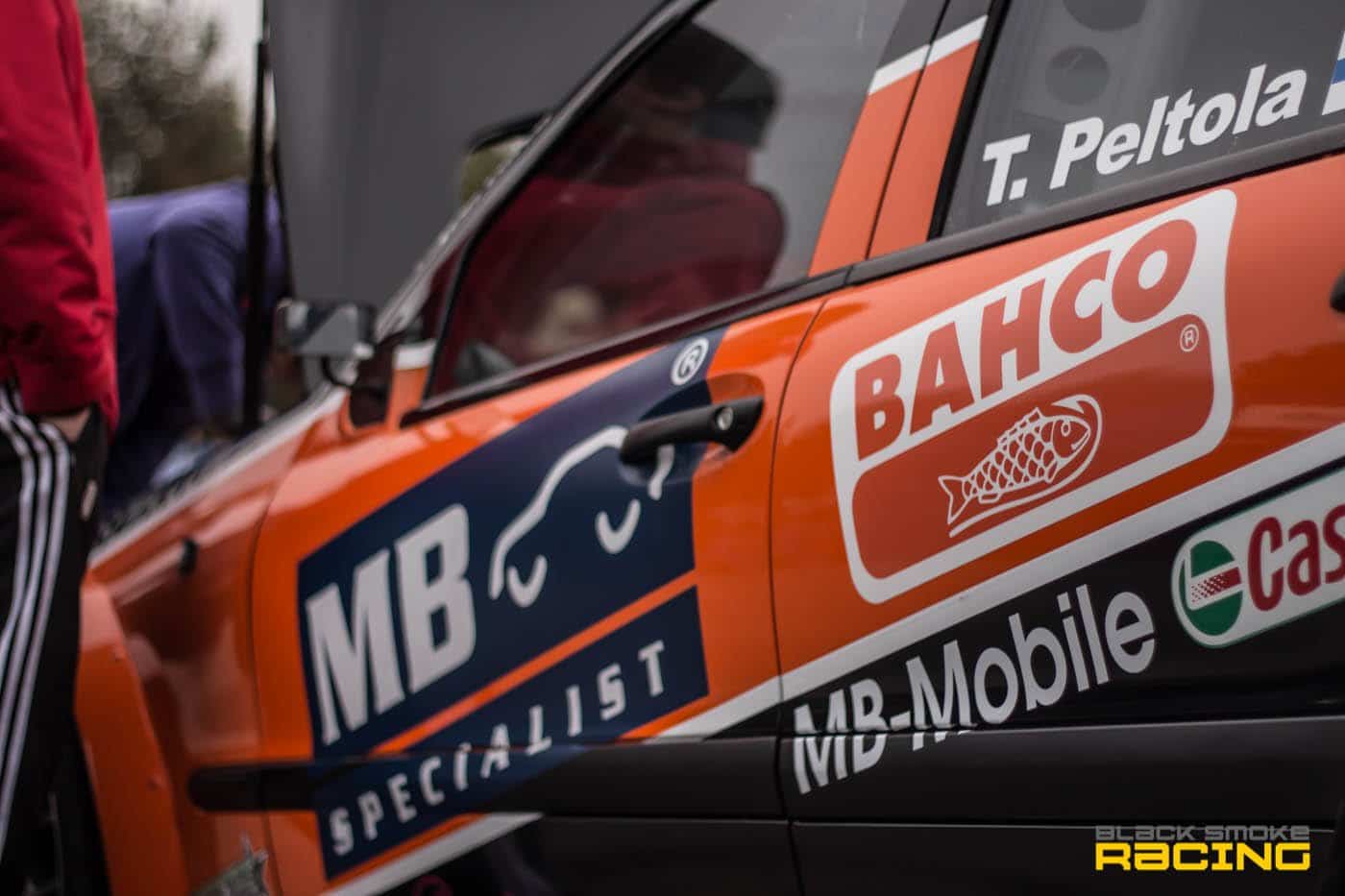 Gearbox controller…
At this point we noticed that we had managed to pull out some wires from the gearbox controller in the hustle. (which for some reason had no cover installed?!?!) The controller is pretty complex and Ville Saari wasn't on location so we called him and gently explained what had happened and with Ville on the phone, Joni and Magnus managed to fix the problem.
Joni and Magnus now knows a lot about the gearbox' software and hardware, so in the future we'll be able to do something on ourselves if thing go terribly wrong.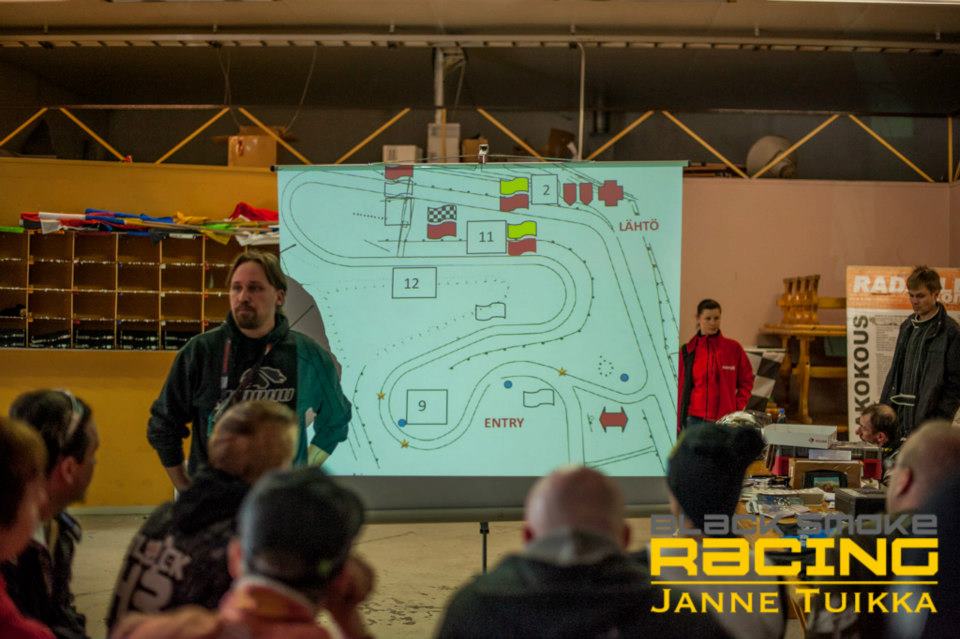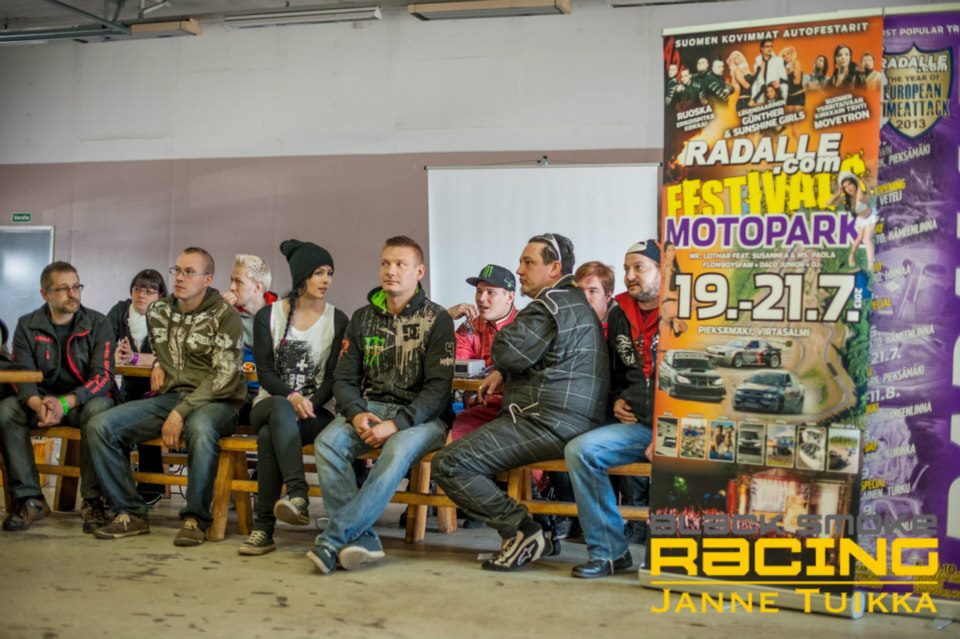 POWER…
By this time the clock was something like 14:30 and Teemu hadn't got a single practice run yet. Teemu fired up the car and went for the burnout ring, simply to test the gearbox. The gearbox worked like a charm 1-2-3-4-5NOS-KABOOM. The driveshaft was broken. The car seems to have a lot more power with the new turbocharger.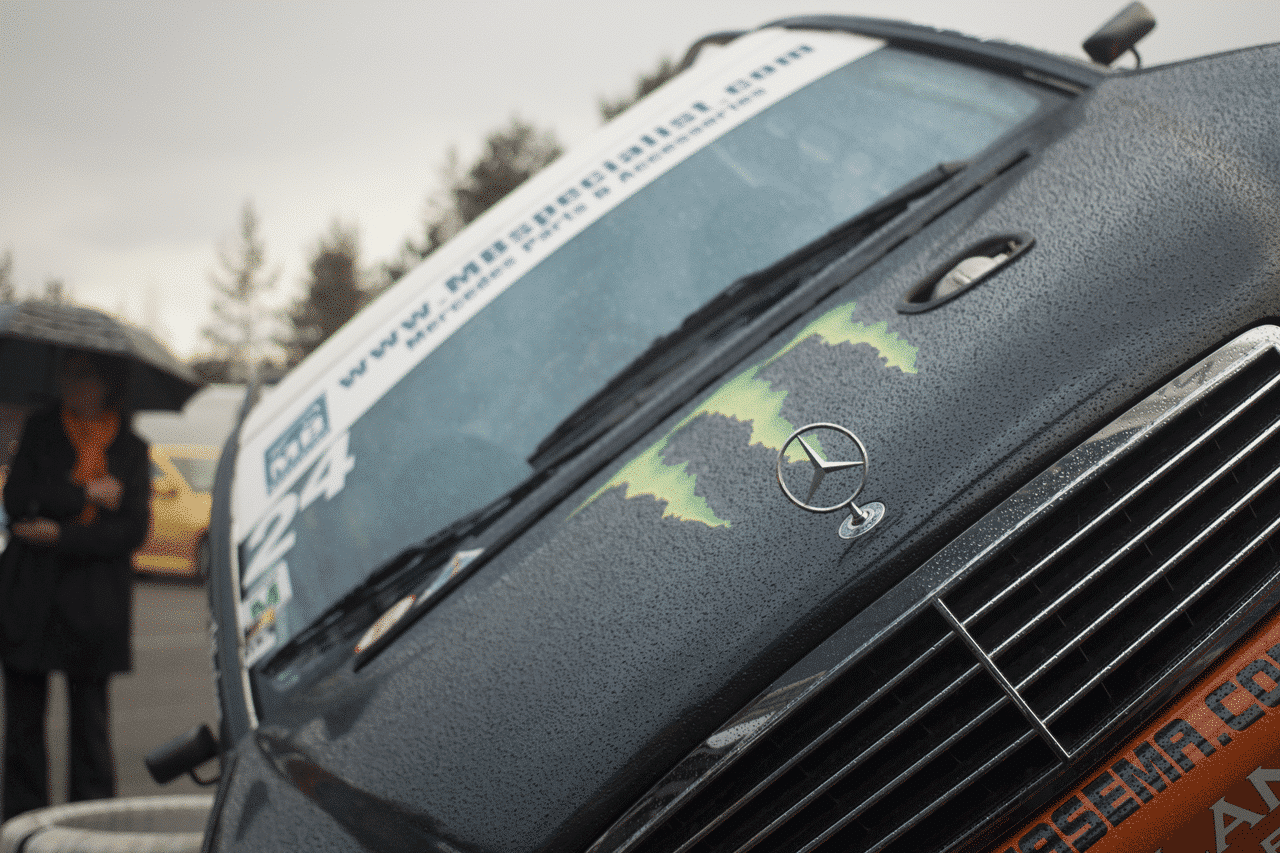 Driveshaft anyone?
We started looking for a driveshaft, AND FOUND ONE, in the town nearby, HUGE thanks to the kind souls who fixed the shaft! However, it's quite hard to make a driveshaft without proper tools. With no practicing, Teemu entered both the pro- and the pro street series to get some practice, he qualified second in the pro series, the track was still wet and without proper torque the foul driveshaft lasted. While practicing for the pro series the driveshaft broke in the pro street series finals.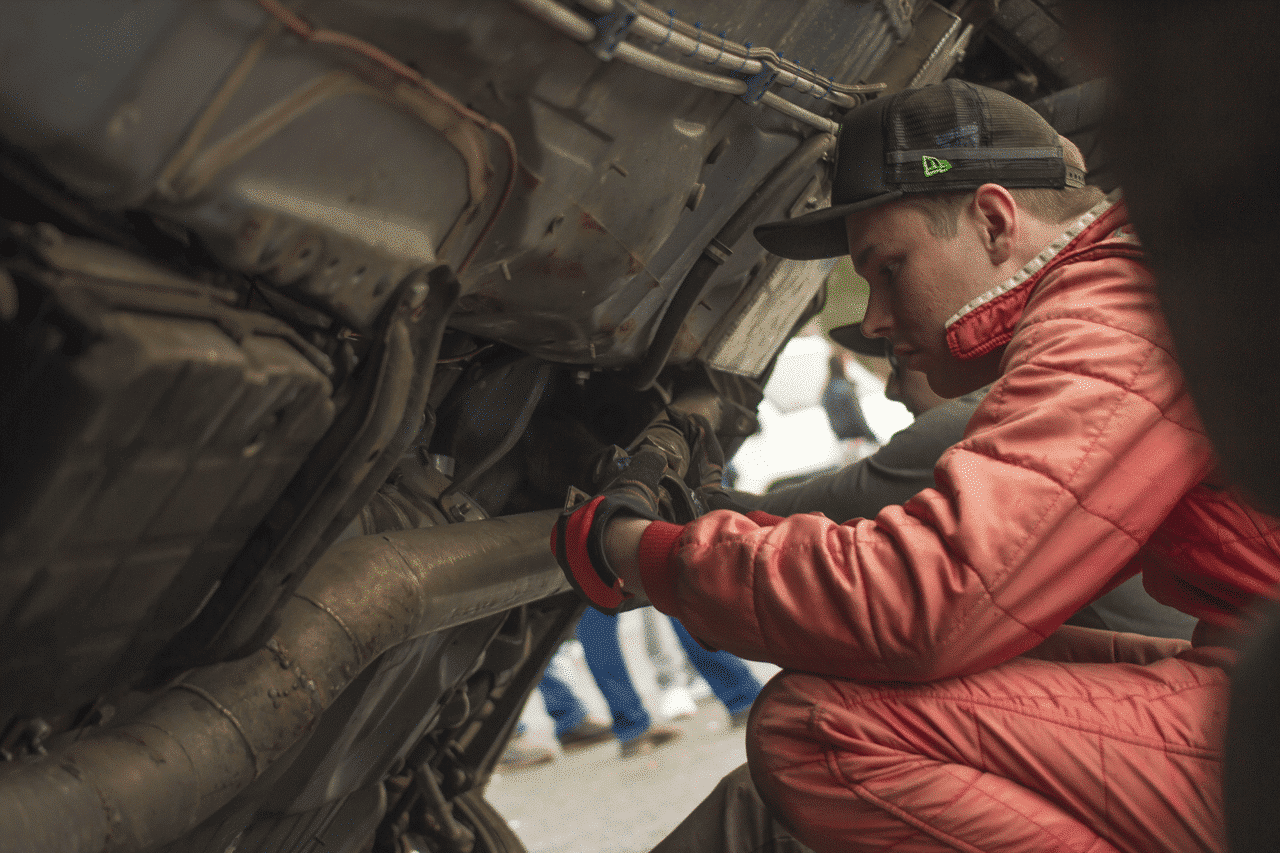 Racing over – video
The racing was over before Teemu could start top 16 in the pro series.
We are now making a sturdier driveshaft which WILL last. Updates on that story atleast on facebook and instagram soon. We are VERY happy with the car and with two weeks to the next event we'll have more than enough time to fix it.