Over the years we have been so many times to Mantorp it almost feels like our home track and we usually have a huge amount of friends there. So we were expecting and awesome weekend an once again Mantorp delivered. However not without the usual troubles 😉 
After Vålerbanen we wanted to change the Turbo to the reconditioned Borg-Warner. The problem was we got it back so late. We got the car on the dyno on the same night we had to leave to catch our ferry and you can already guess it didn't work as it should have. Instead of the expected 50hp power increase we lost 90hp. We tried to figure it out with the time we had but had to settle for plan-B and take the Holset with us and change it in Mantorp.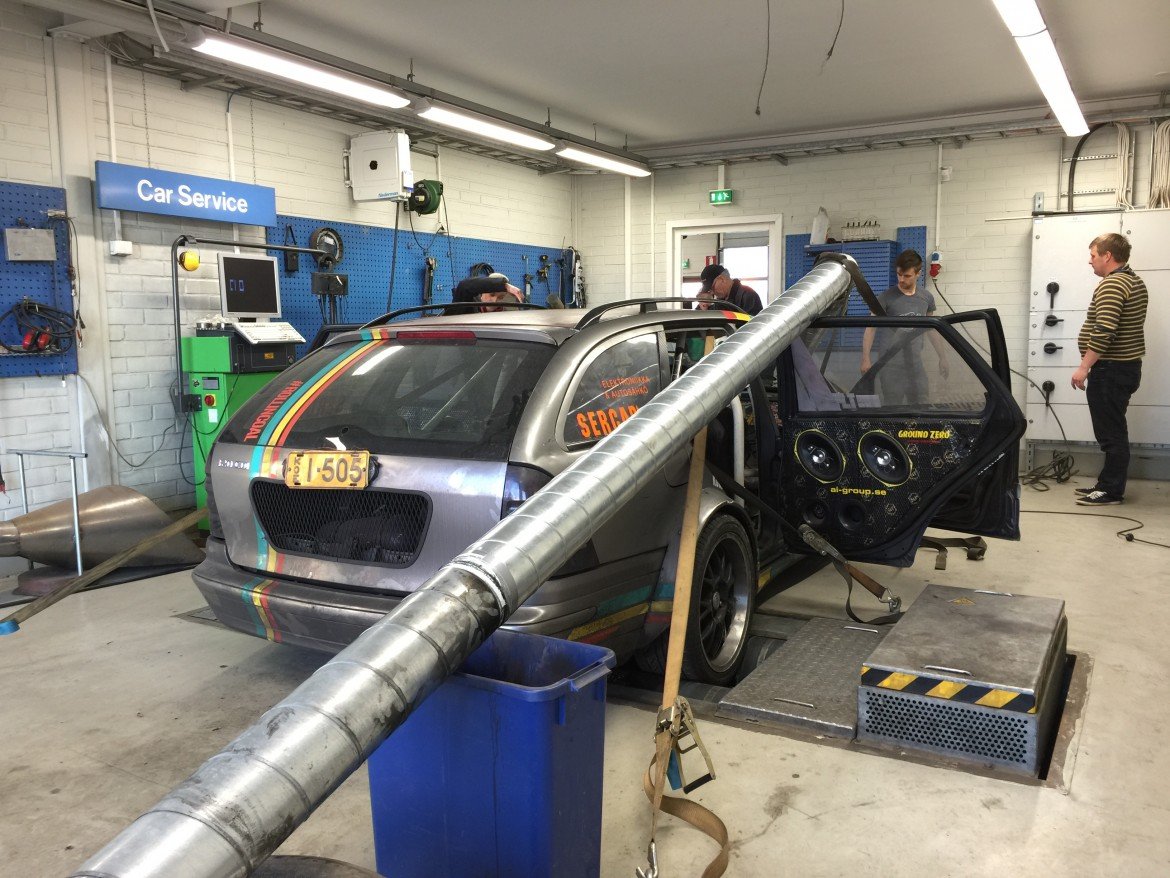 Once we got going the trip was smooth with the newly serviced bus. Once we got to Mantorp late on Thursday, Teemu and Simo started changing the Turbo and fixing a new downpipe with Bonnvishan Racing. The turbo swap was quickly done. The driving on Friday wasn't as good as we'd hoped and we had a couple of boost-leaks, the car wasn't performing at it's best. This combined with a lot of sand on the track lead to us not going through in the Powerslide qualifications. After the qualifications we started to get the car fixed and at the end of the day Teemu was very happy with it.
On Saturday our driving was delayed as we went to Linköping to buy some parts to properly fix a couple of quick fixes from Friday. We also finally got all the leaks sorted and the car was starting to feel really good on Saturday.
Since we didn't make it to the Powerslide final, we had a lot of time for testing on Sunday. As Teemu went out on what would be his last run Simo said that he has a feeling he's gonna be towed back to the pit. Simo was almost right, when Teemu got back the car sounded really bad. The driving for us was done and we just watched the Powerslide final before leaving.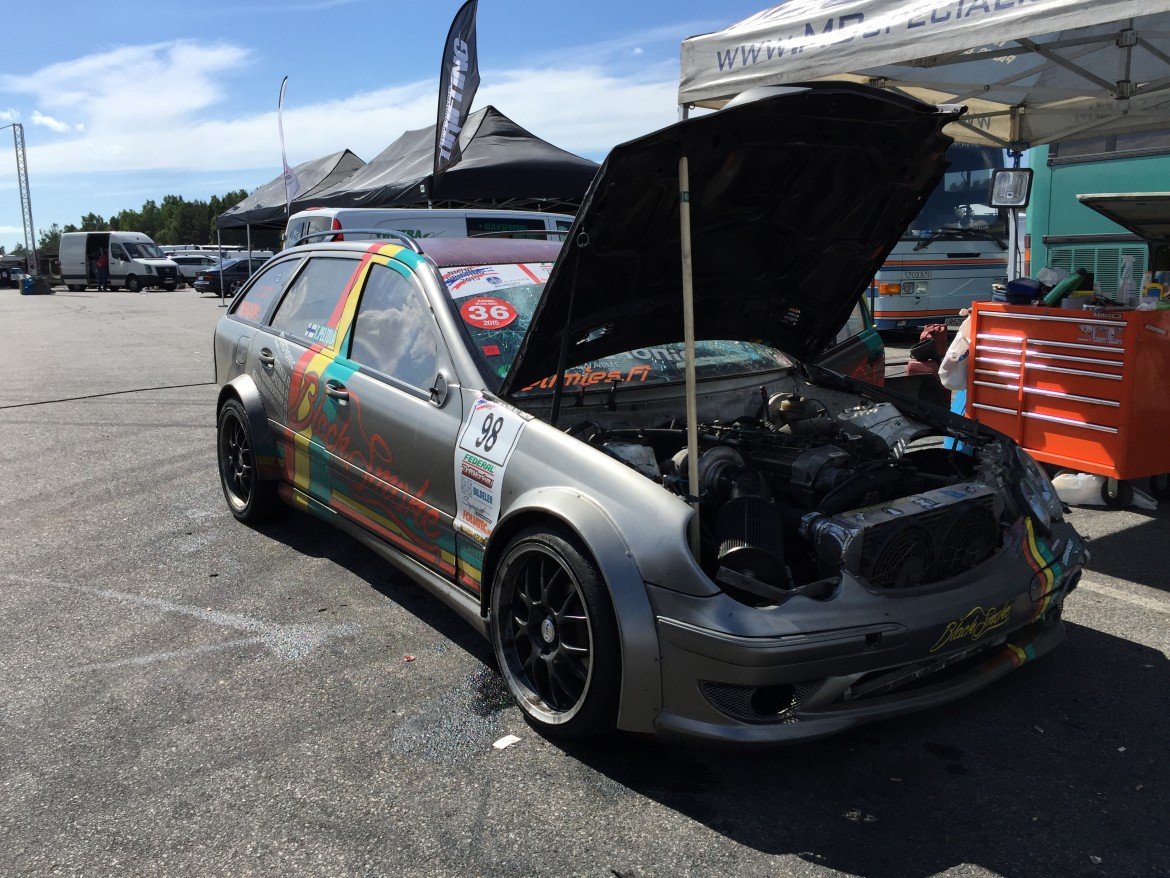 You might think we would drive home gloomy with a broken engine but there was a tired but happy bunch in the bus. The car really worked for the first time. We saw some evidence of it at Vålebanan but now we could drive lap after lap and it just worked until it didn't 😉 Of course we have some problems. One is the overheating problem and another is to get about 100hp more out of it. You have to remember we have only seriously been building this engine for about 3 months with a ridiculously low budget. We are on the right track and we are progressing for every race and test.
Ps.
The engine failure was caused by the 5th and 6th cylinders getting too hot, it should be a quite easy fix and we'll do a lot of upgrades on the stock internals as we now have it open.