The cooling system is made a lot like the one on the w123 with a big radiator in the boot (8cm Griffin), an electric transfer pump (greg davis), and some big hoses which deliver the coolant to the engine bay.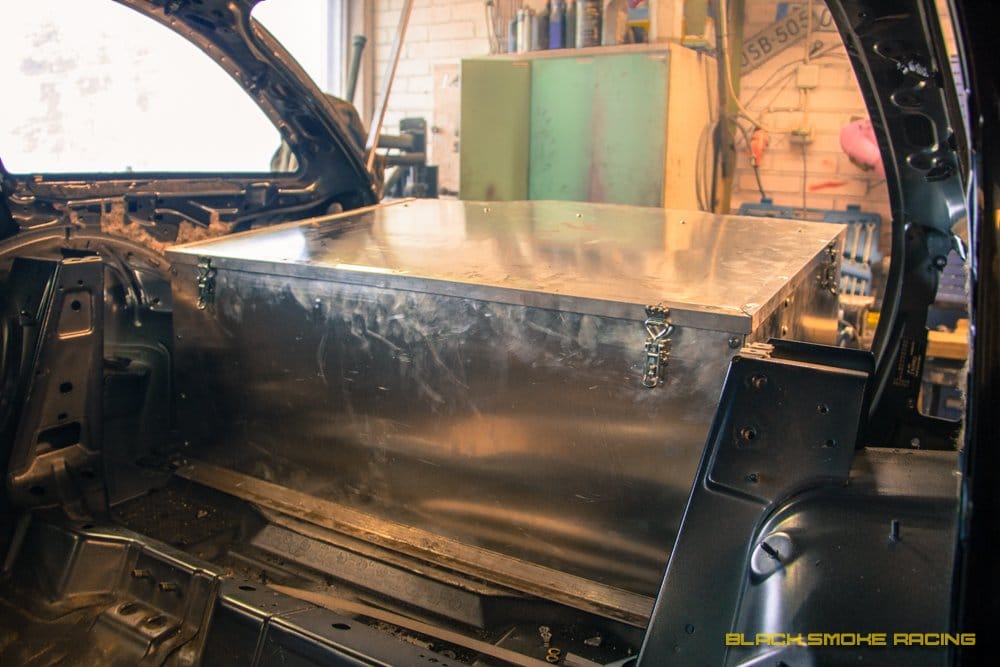 The pump and the hoses are yet to be installed, this will happen after we've painted the car inside which will happen when the rollcage has been made.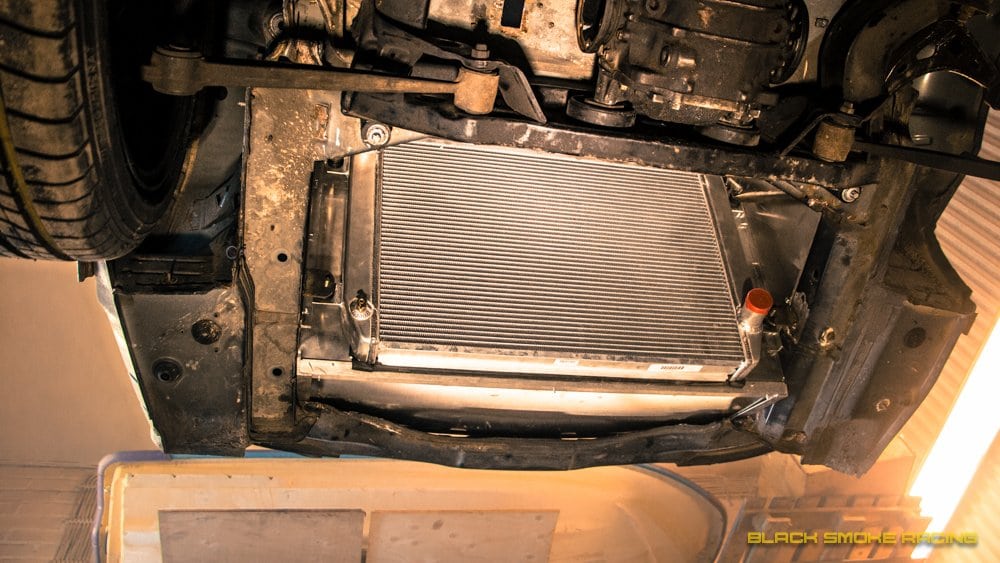 The radiator gets air from a opening in the bottom and when the air has passed through the radiator it moves out through the tailgate, check the images.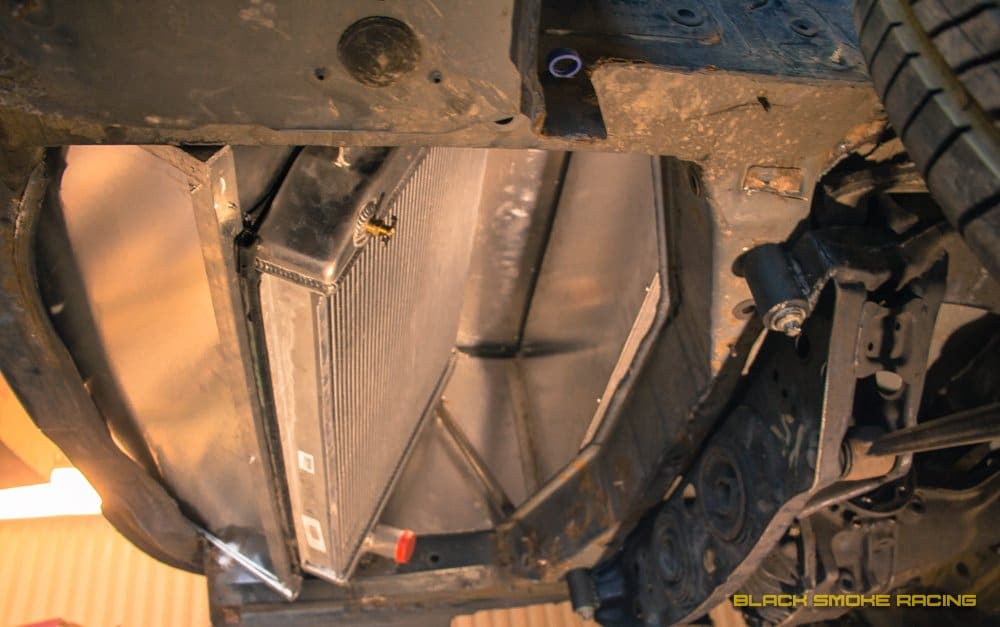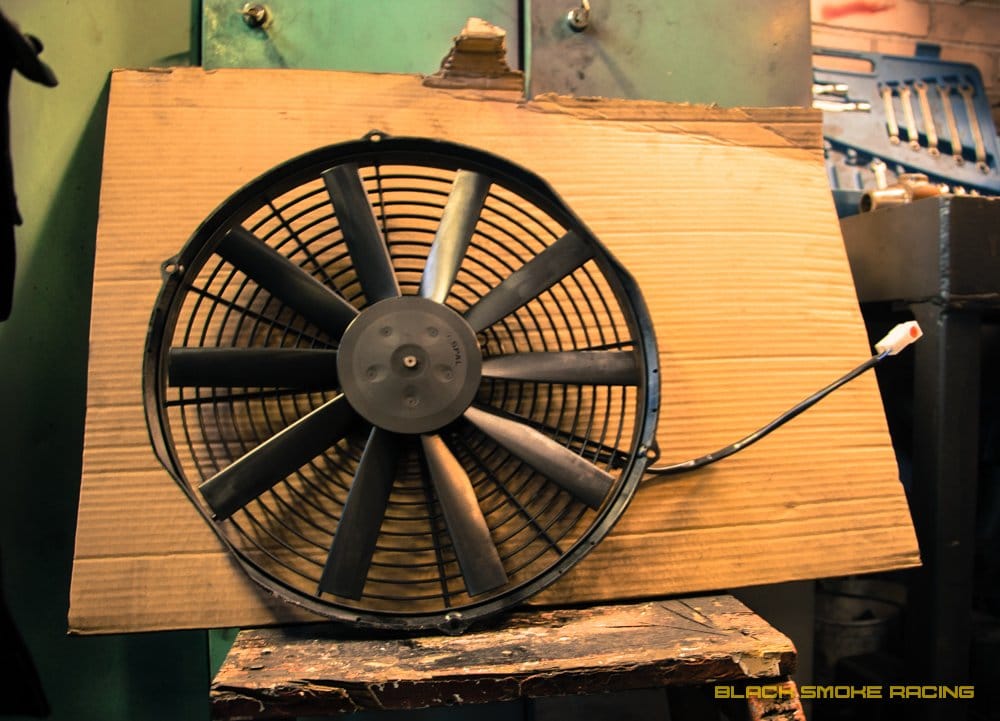 If the car should need help with air flow two giant electric fans are installed. Hope the battery is powerful enough for these to babies (;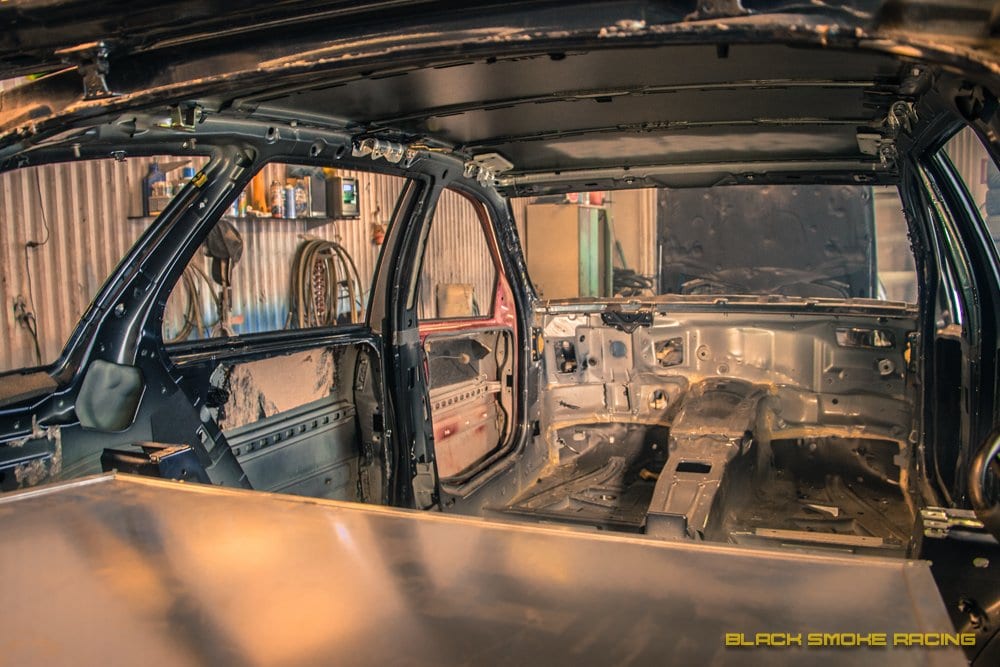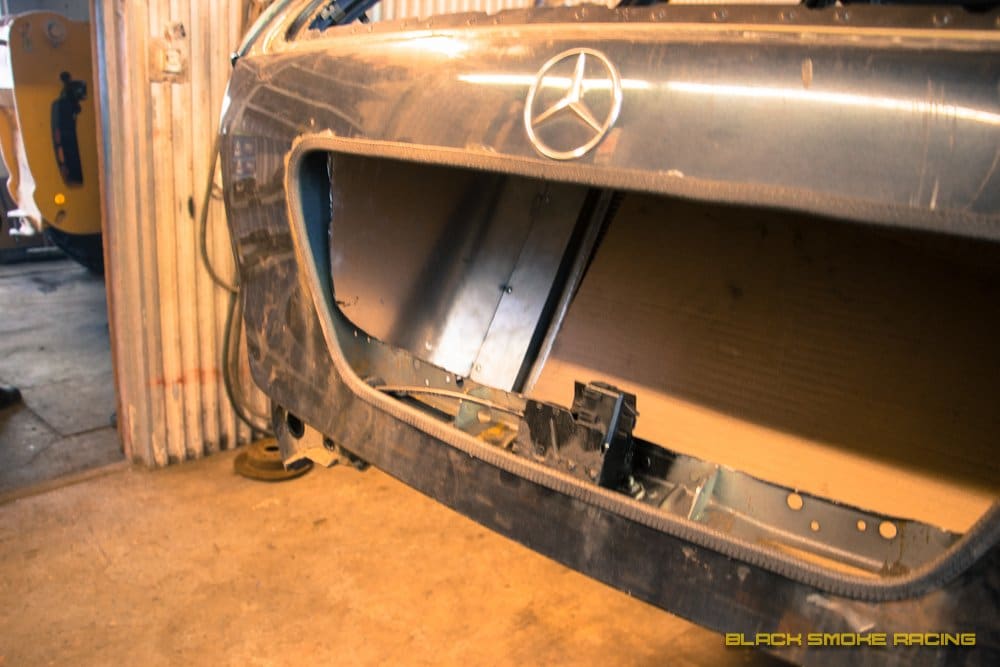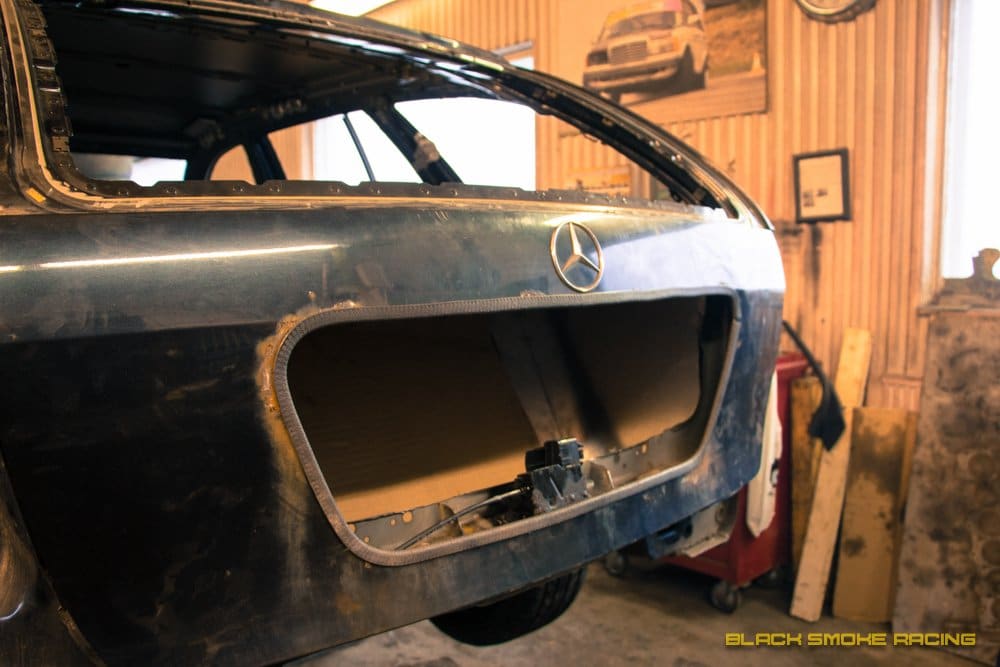 Yesterday we also filmed some interviews with Teemu where he explains a little about the season of 2012, what kind of season we had and so on. Some kind of "best of 2012" is to be expected soon, stay tuned.