Finally the building has started, for those who are still confused, this is it, the car will be a w203 wagon!
We've been a bit torn up on this whole "choosing-a-new-car-for-blacksmokeracing-thing". The entire idea of replacing the old legend is quite absurd, one does not simply replace the supercharged, turbocharged, nitrous injected Black Smoke Racing w123 driven by the most insane Teemu Peltola.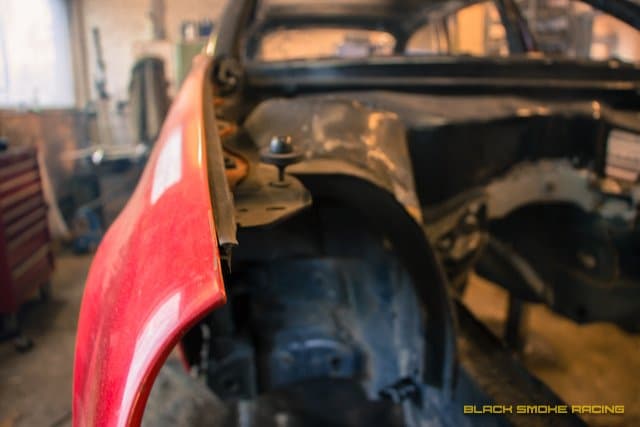 We've had many candidates and they've all had both good and bad sides. The main problem always seems to be the weight (=the reason we're building a new car). The w202 sedan would have been quite a good choice if there hadn't been the problem with regulations, w202 is very hard to build because of the suspension design in the front end, you cannot get a proper steering angle with the stock suspension attachment points and you're not allowed to change them, that why the first car was ruled out.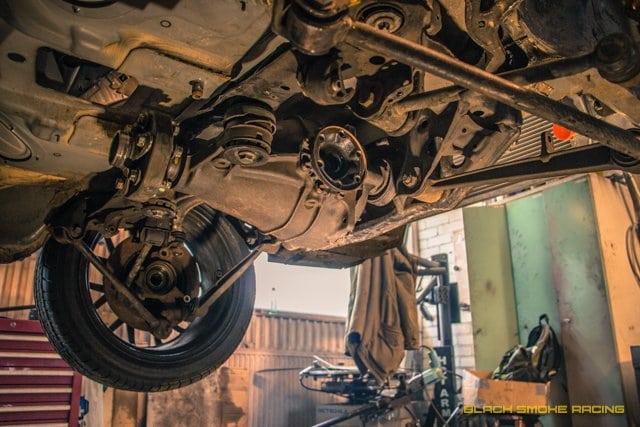 The second choice aka w209 CLK would have been a good choice for the weight BUT who wants to see Teemu driving a coupe? I don't think theres many of you out there… that's the reason why that model was ruled out.
The third and Final car aka the w203 wagon is in our opinion both light enough and yet has that wagon feeling over it with the roof-rails, big windows etc. We hope that you with this choice can be a little more forgiving about changing the drifting car.
So if we cannot replace the car, we'll have to build a new one and let the old one remain as it is.
This week the building has started, Huge thanks to our new partner Aki Parkkila and parkkila.fi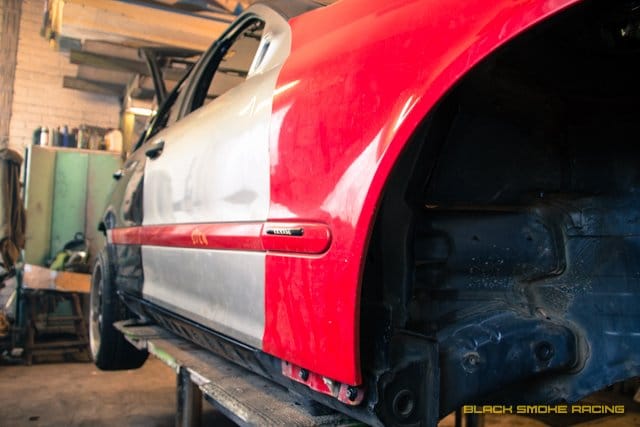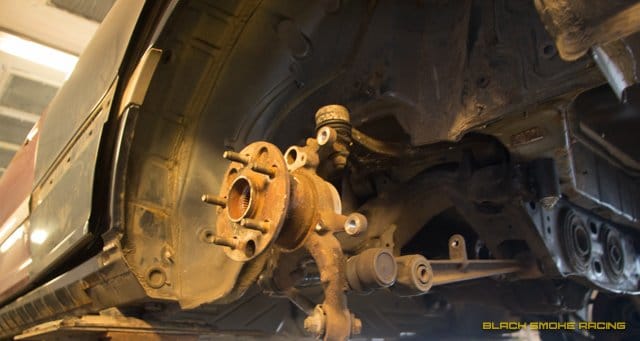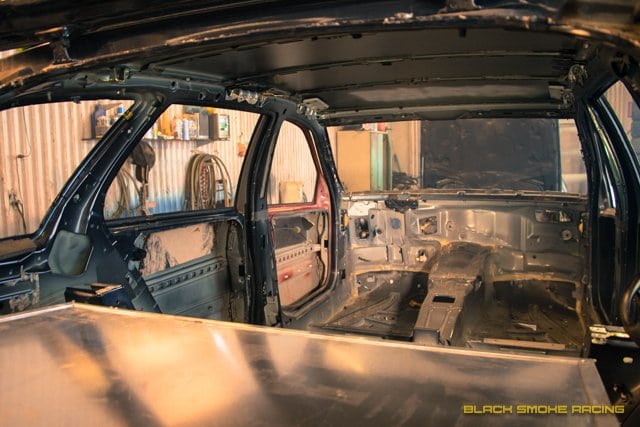 Stay tuned, more pictures and more of the cooling system coming tomorrow!
If you're on instagram, check out @blacksmokeracing and the twitter account is @blacksmokemedia