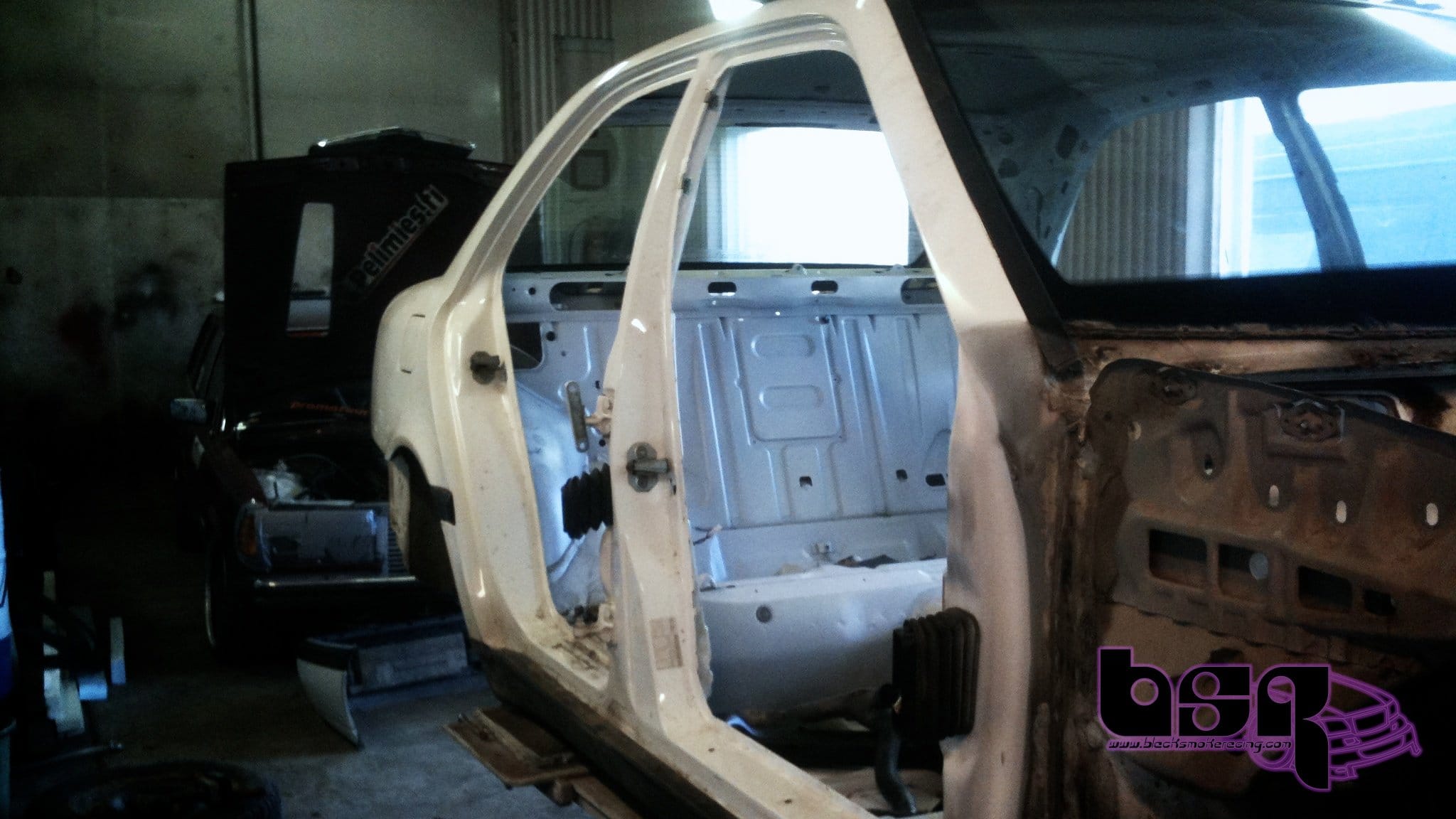 The team had a great day stripping down the new car, the car is all clean now and ready for washing and some sand."pics or it didn't happen"? ye there's a few more in the post. 🙂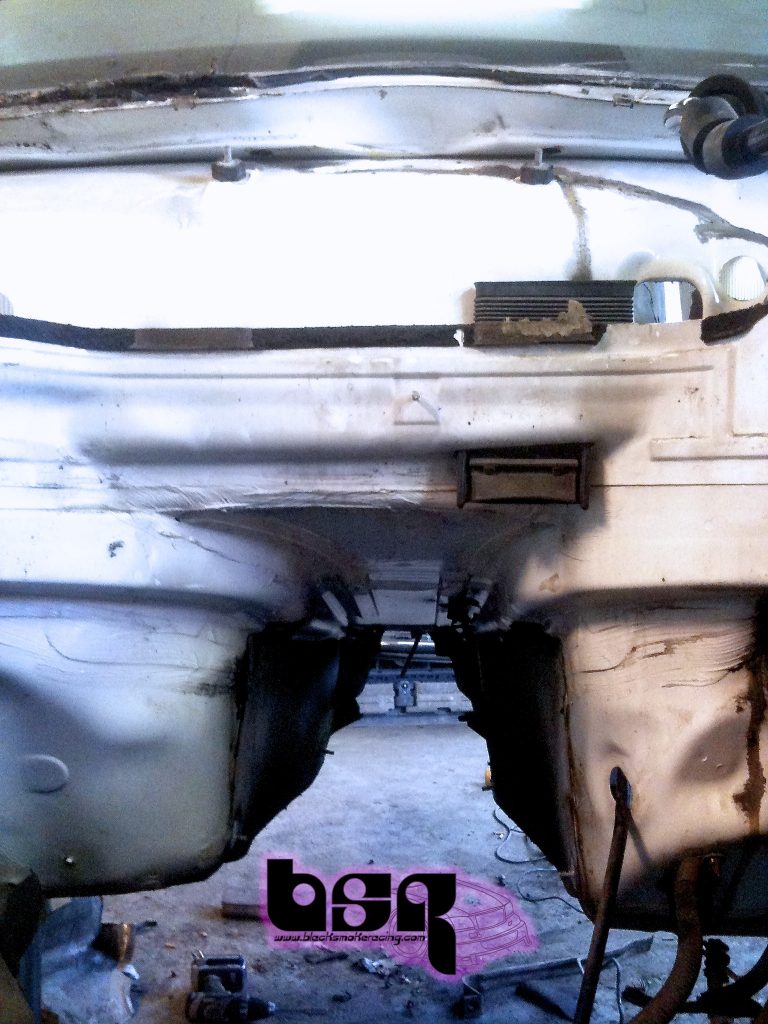 The windshield and some other windows still need to go before the big sand! Notice that one very common thing is missing in these pictures! RUST! ye theres no rust at all on this magnificent piece of car! For drifting, this will do way better than the old mercedes.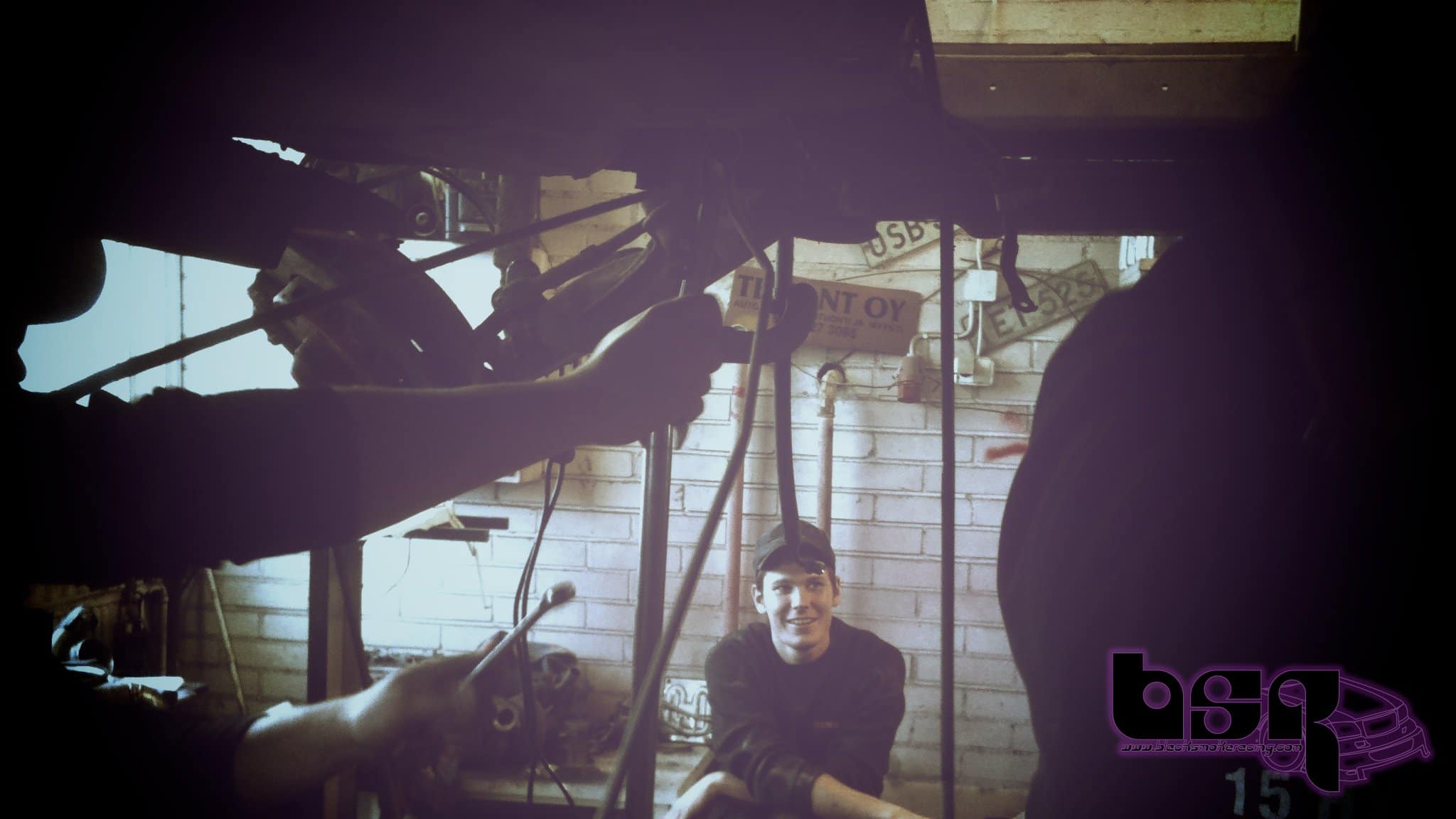 Should the driver sit and watch the mechanics work? No, Teemu definitely doesn't think that, although a smoke is never wrong. In this pic the team is "gently" taking apart the brake system, almost no powertools were used 😀 In terms of planning this was also a good day, the suspension and steering are kind of interesting but the bodykit plans are pretty much figured out.