Because of work, Teemu could not be with us this session so he just brought us some pastries (very much appreciated, atleast judging by Emils flabbergasted face on the picture (:)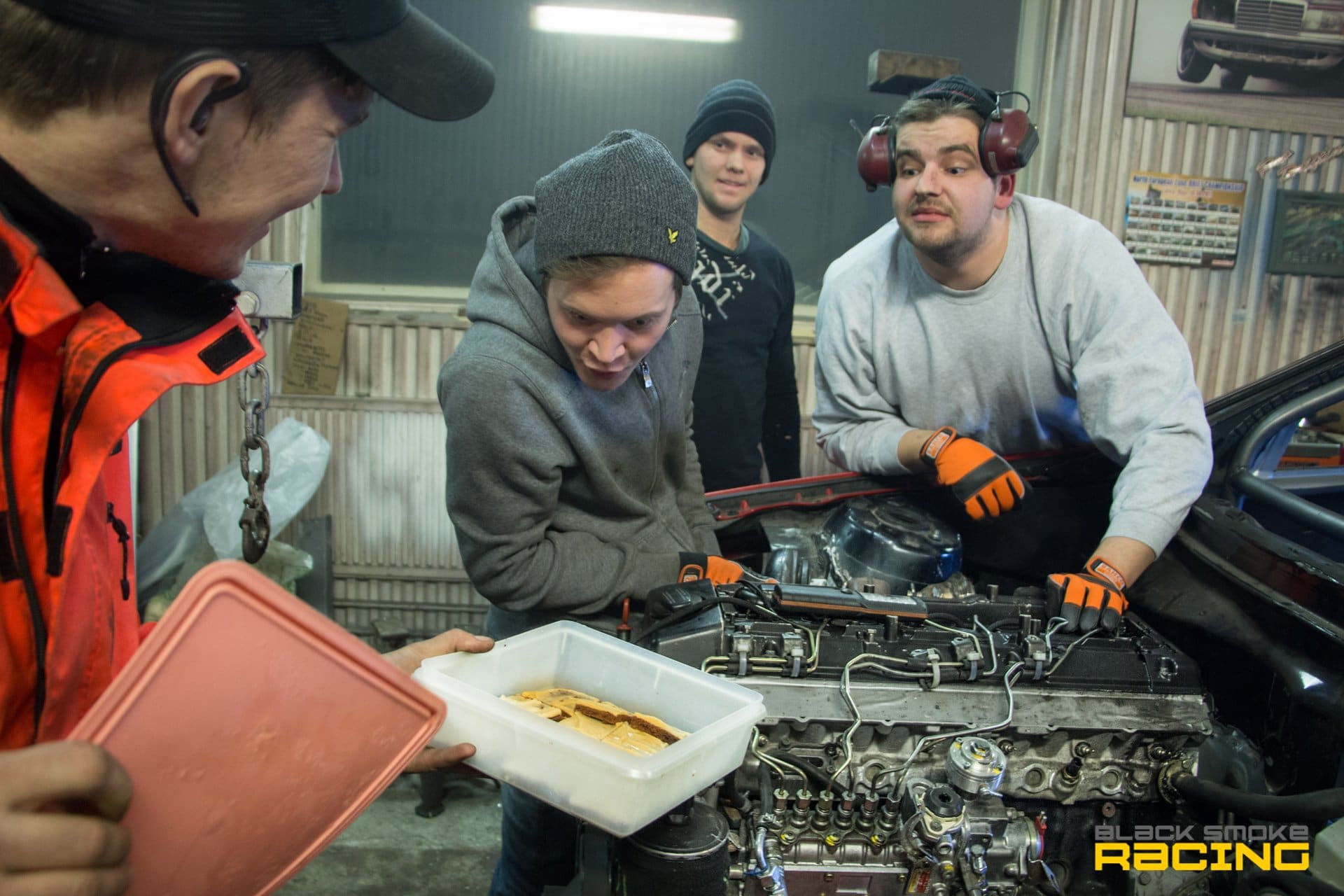 Emil made the cardboard models for both the driver and passenger side floor plates.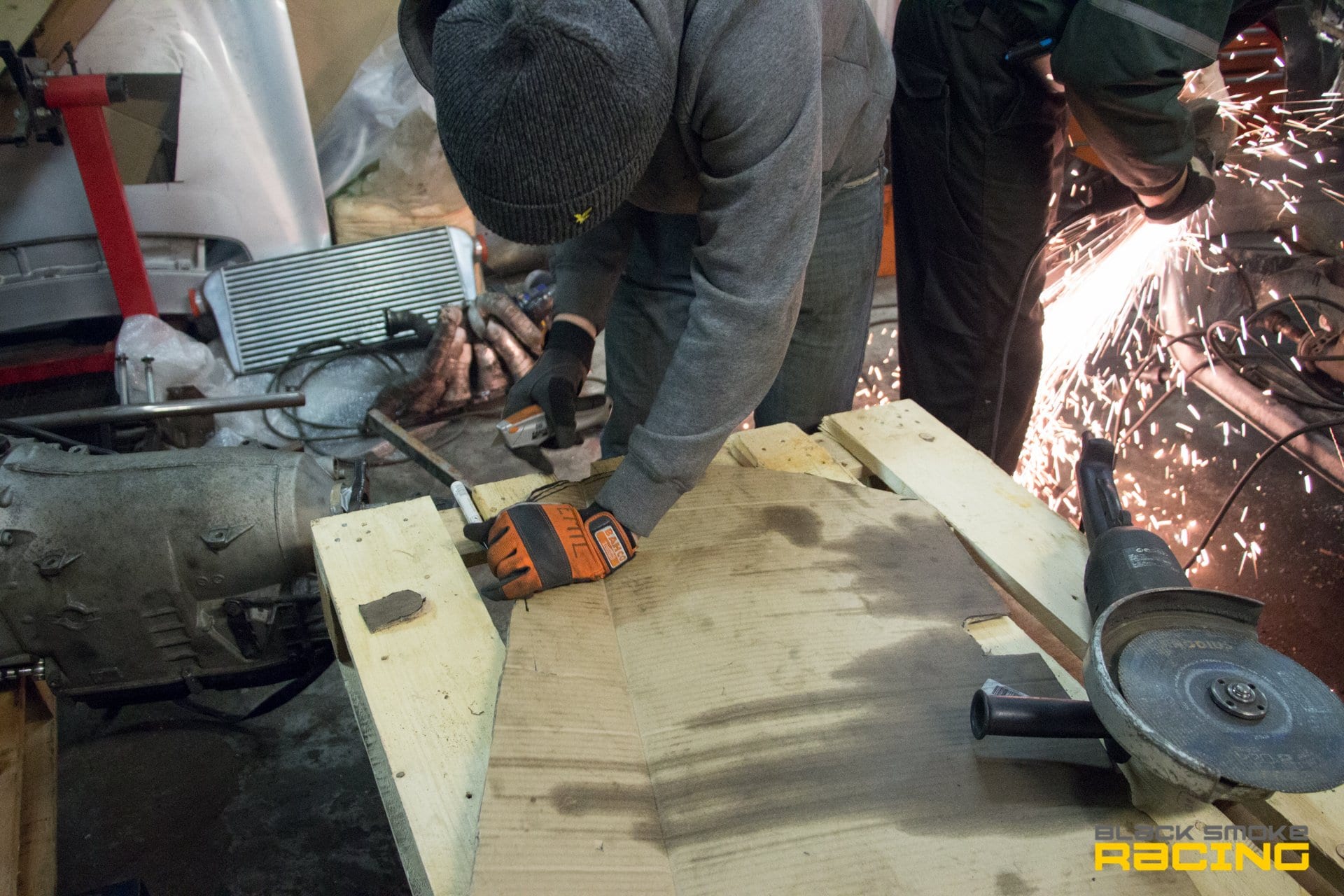 Here's also a few pictures of the finished steering and rollcage.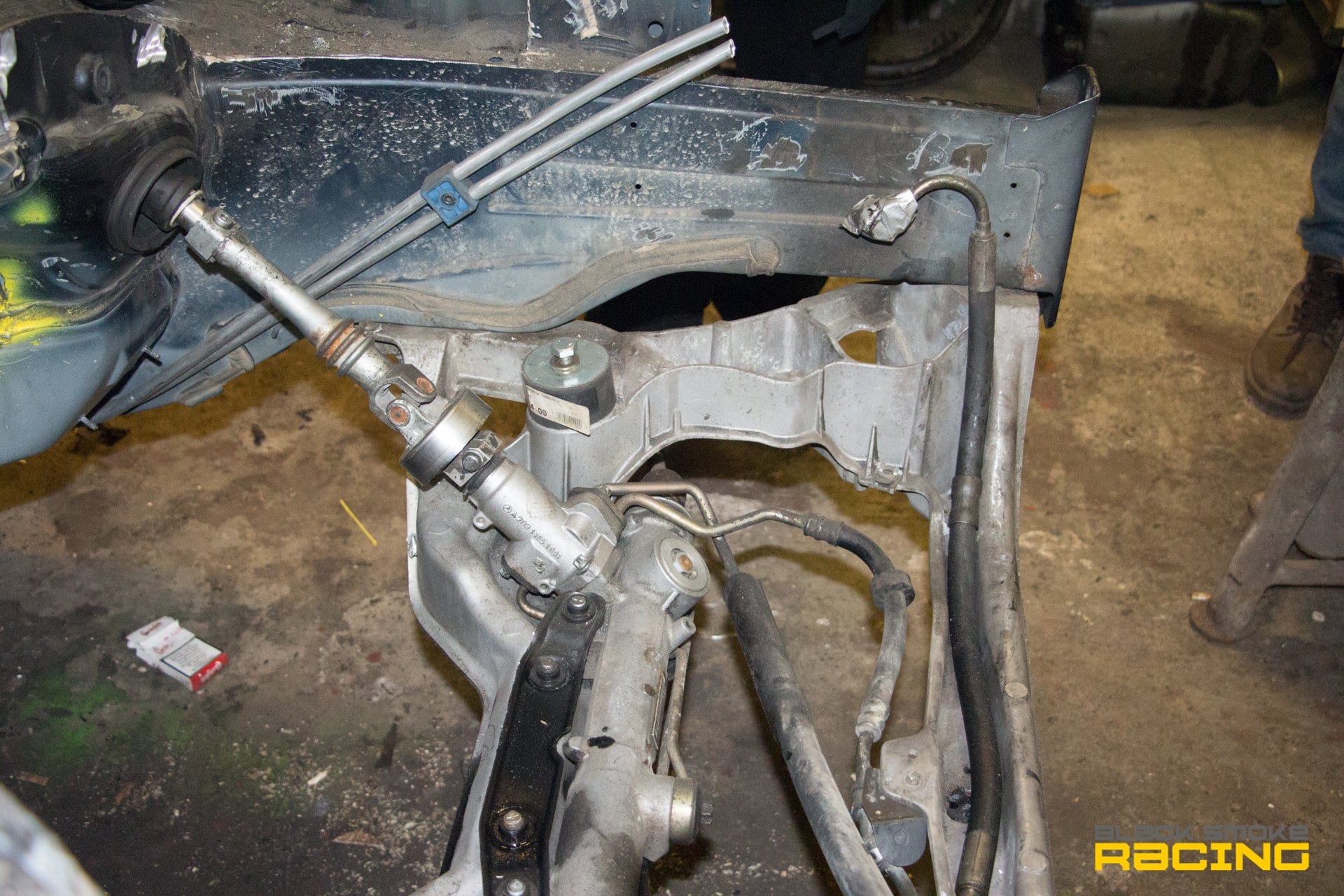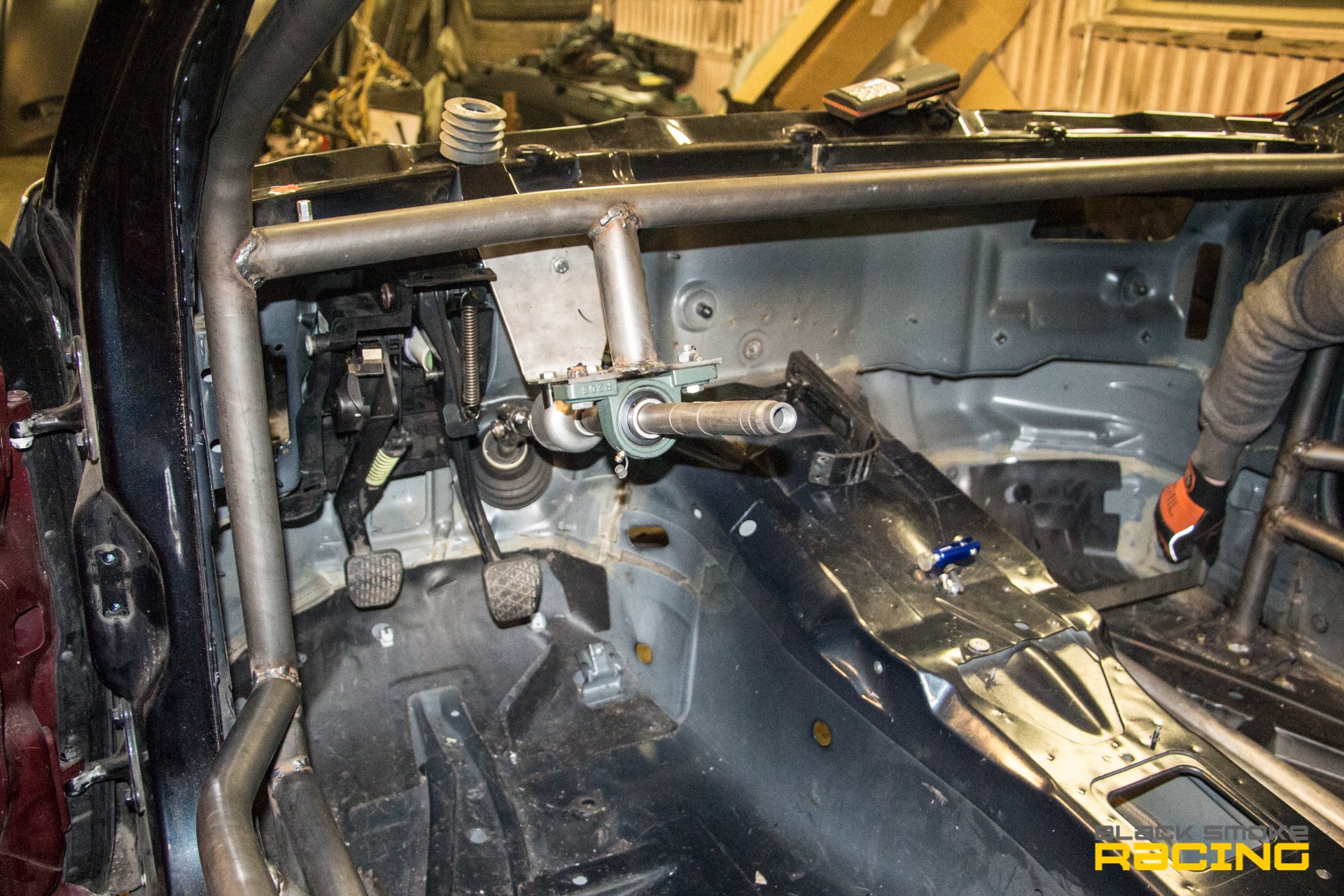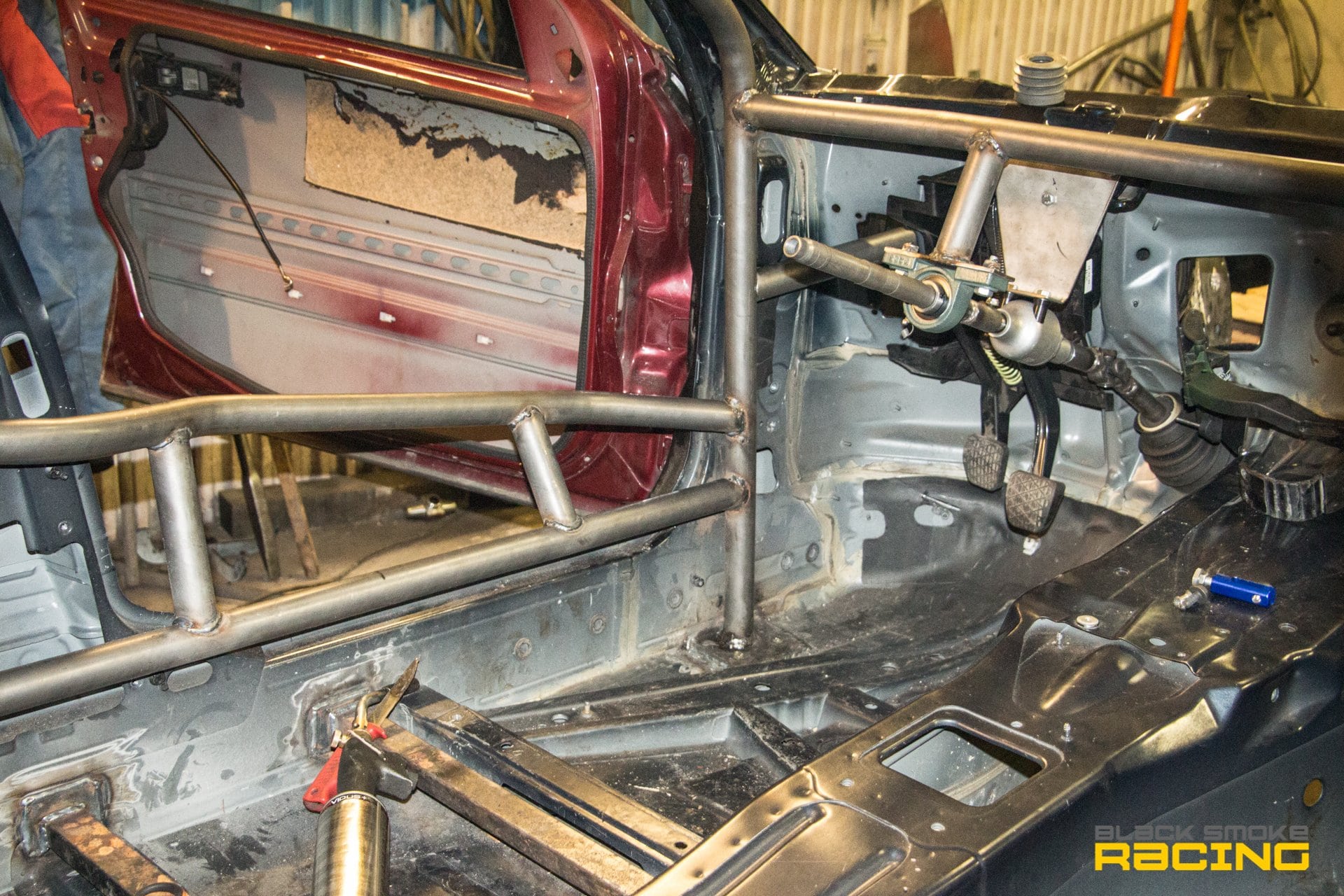 As we'll soon paint the car the engine was also lifted from the engine bay.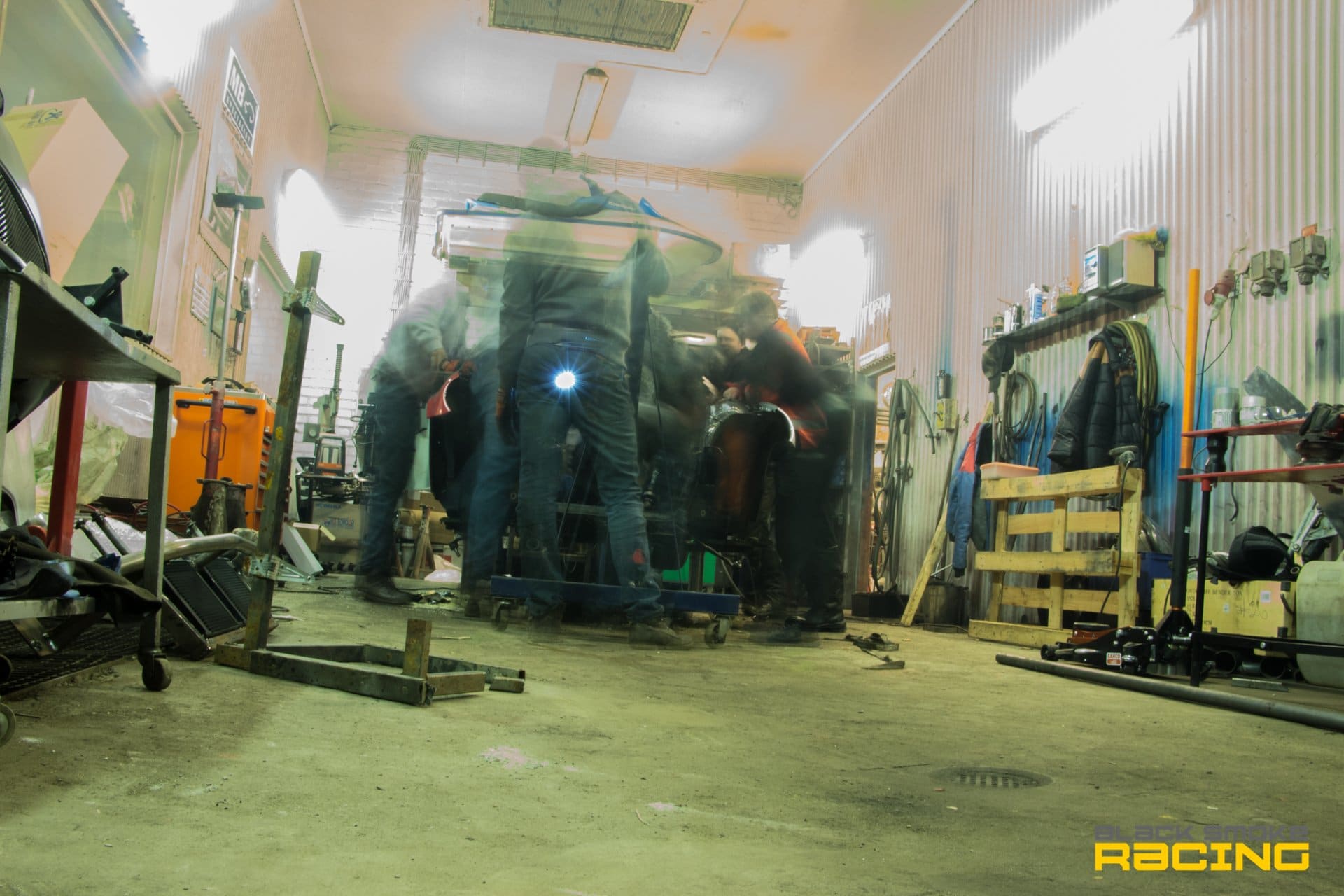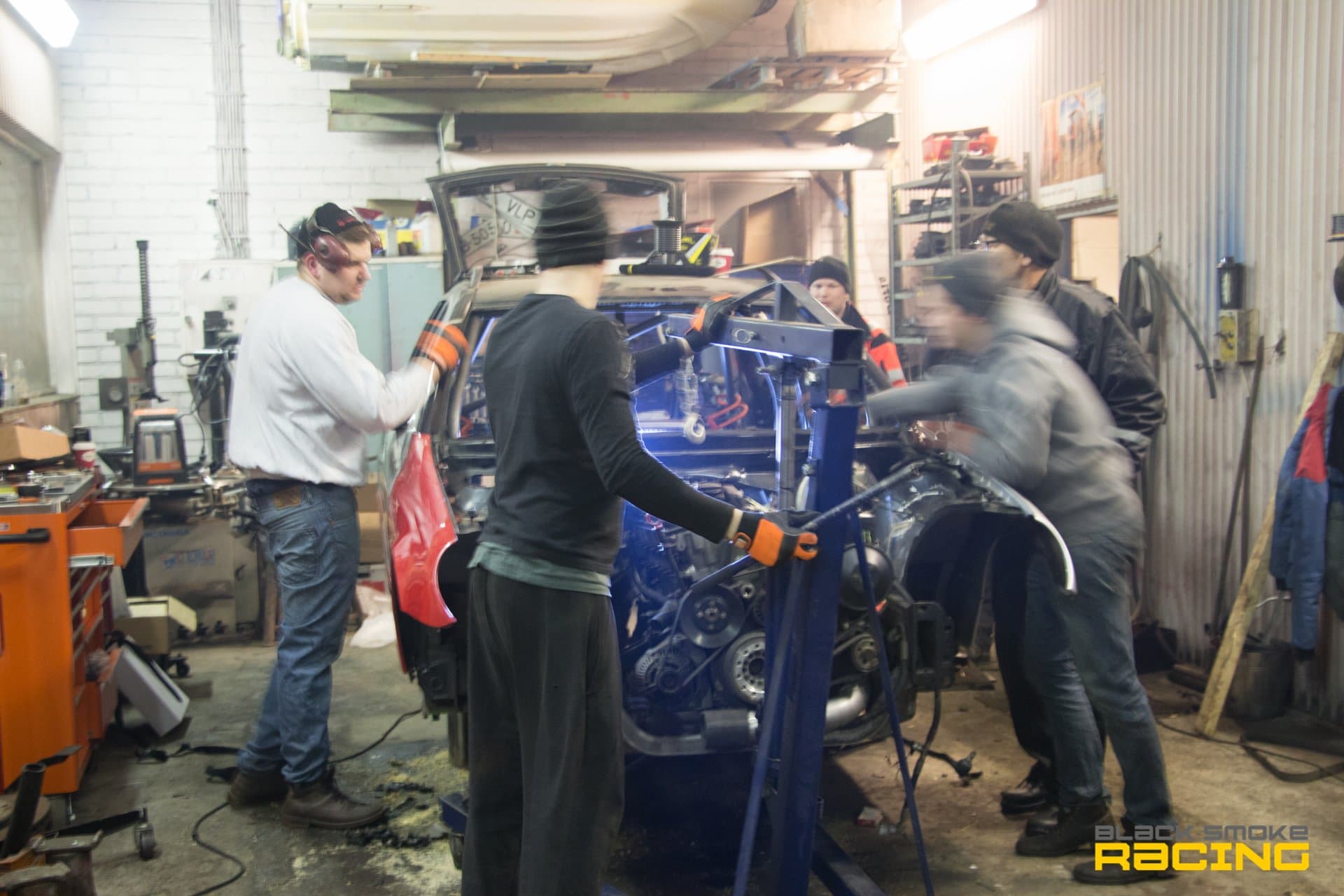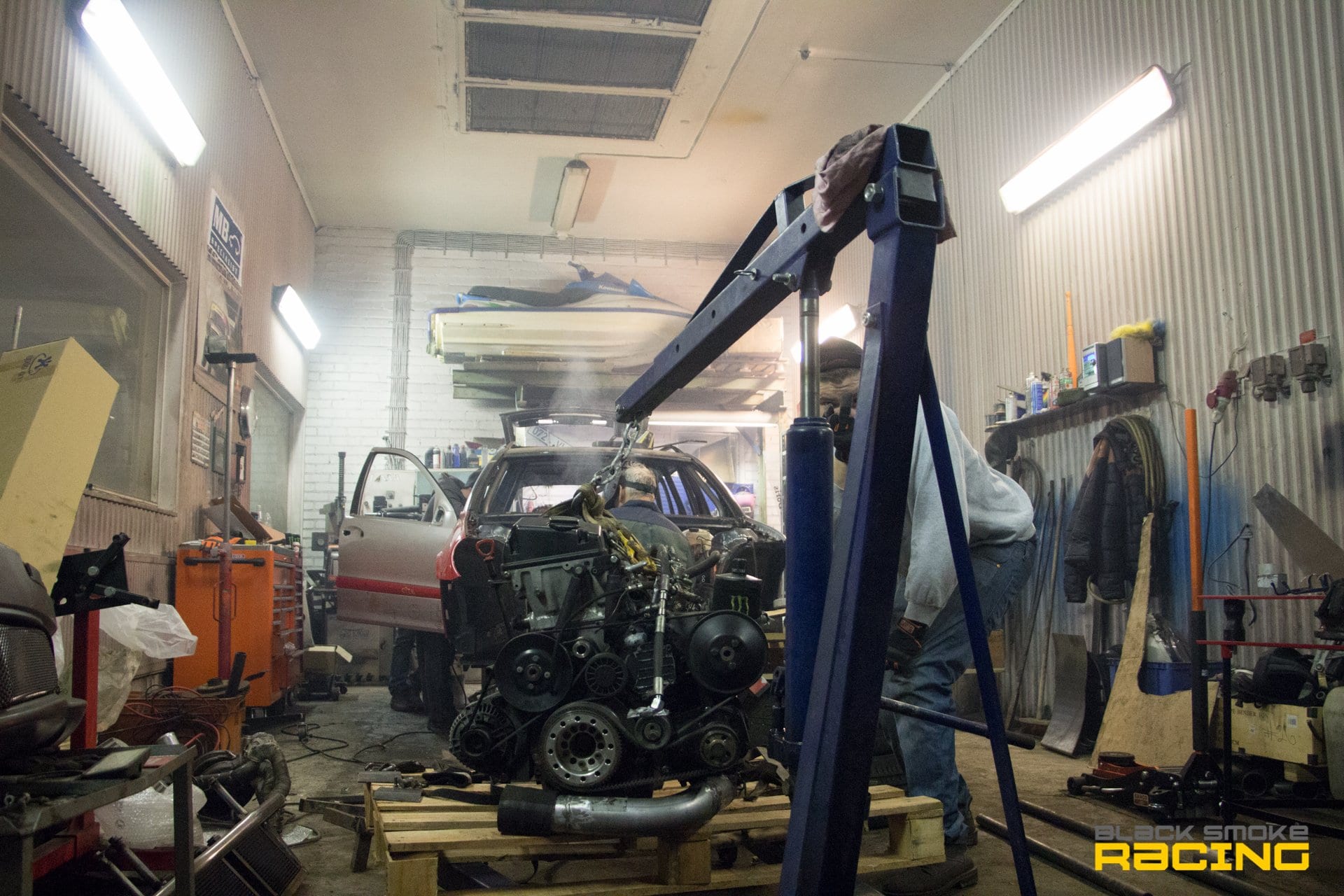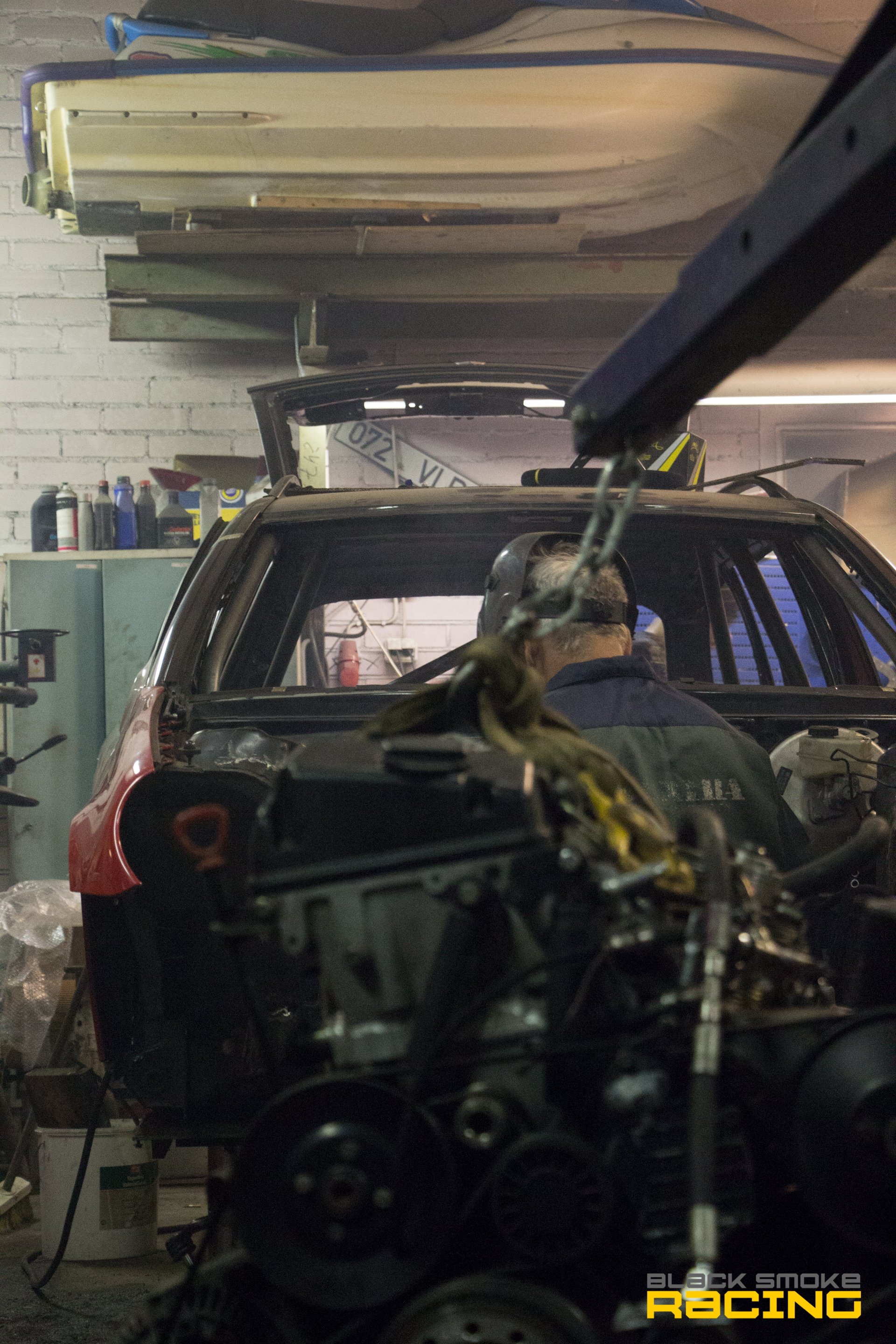 The inside and engine bay is soon ready for paint, some cleaning is still needed stay tuned, next update soon!