We've had a very rough couple of weeks/months, or pretty much the whole season here at Black smoke racing. Setbacks on almost every flank has lead to kind of an annoyed feeling for the whole team. We have also tried to enjoy the short Finnish summer a little while simultaneously being very busy working.

All this results in less updates for all of you which we know you would enjoy. Fortunately we've at least been able to roll out the very delayed merchandise and we hope you're happy with the purchase.
We now think we have the engine problem  sorted out and it's looking a bit brighter again. It seems the engine will not run for that long without the cooling effect that sufficient oil flow towards the pistons provide. The oil flow problem again, is caused by cracks. 
The season began with the drive shaft breaking down at Kemora.  At DHB the gearbox started making noise and the friction disks were changed. After this operation we had a little trouble with air in the gearbox oil and at Pembrey (top16) it would not change at all (problems with the logic board) which caused yet another DNF.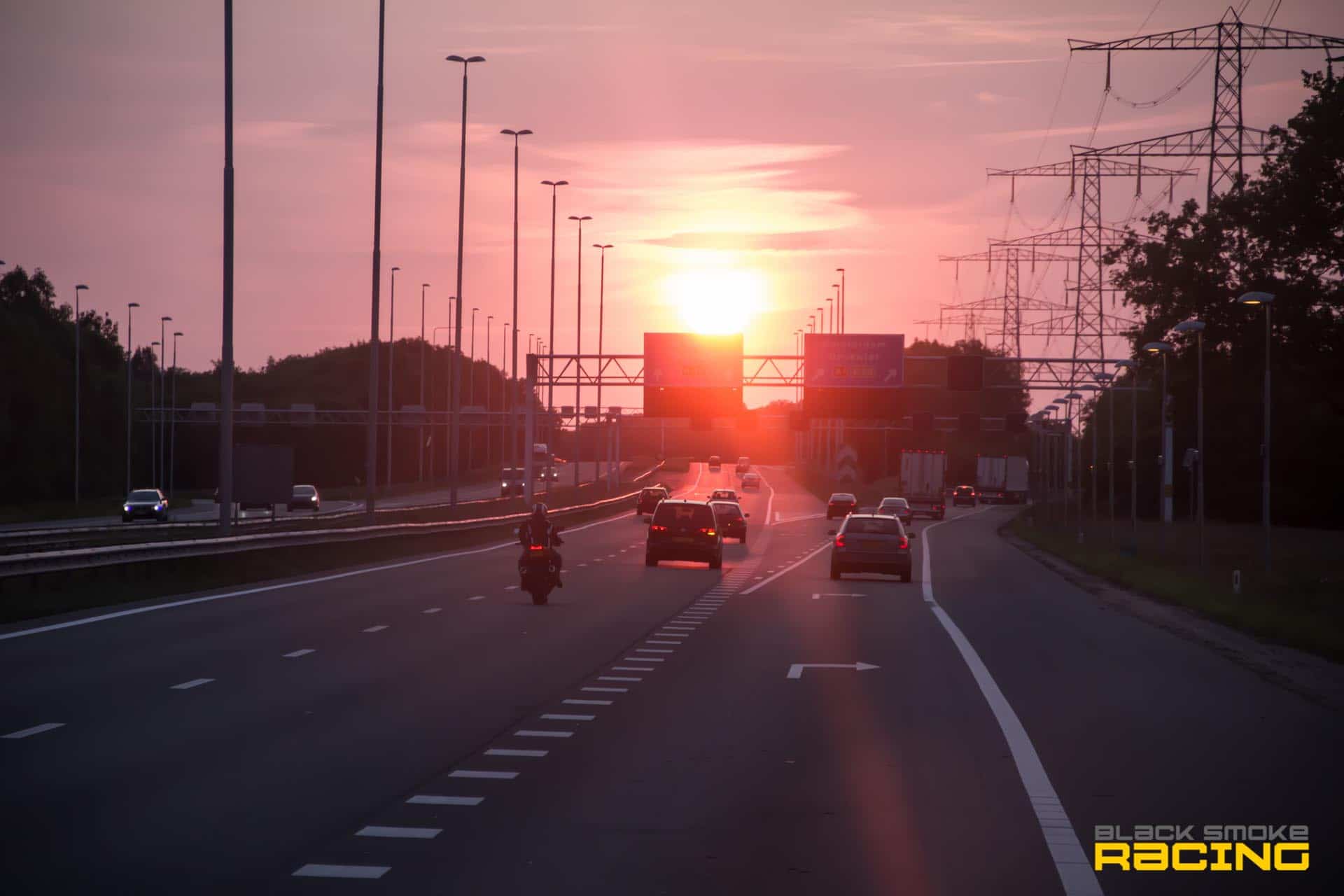 In Mantorp at Gatebil the "Penta"-valve decided it's had enough, broke down and destroyed the turbocharger. The car was brought back home after three weeks on the road.
Biggest thanks ever to FIN-turbo for providing us with a new turbo!
The compressor was thrown away and we had trust in NO and water injection instead which seemed to work pretty well. We did a show in Tornio and the car performed okay.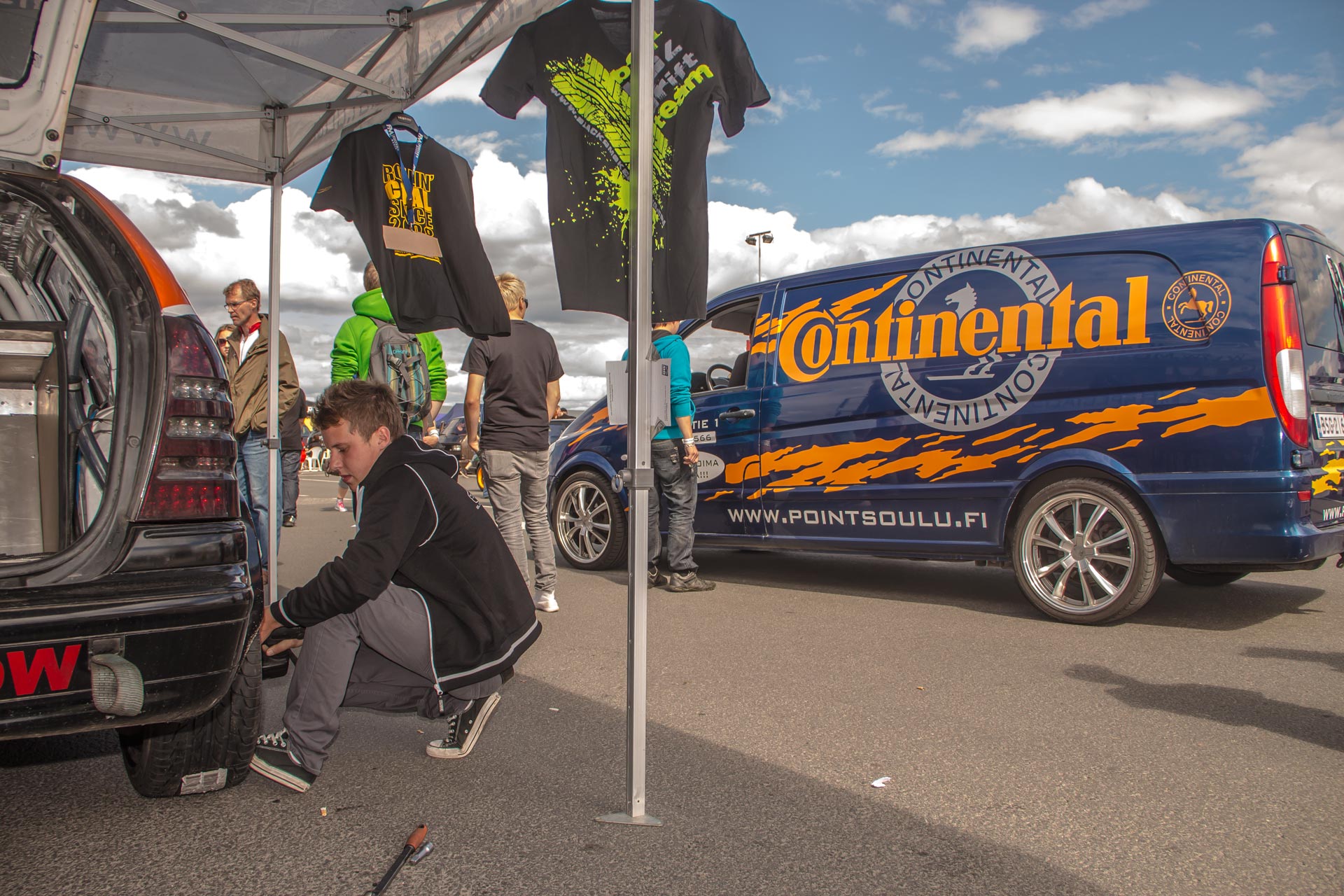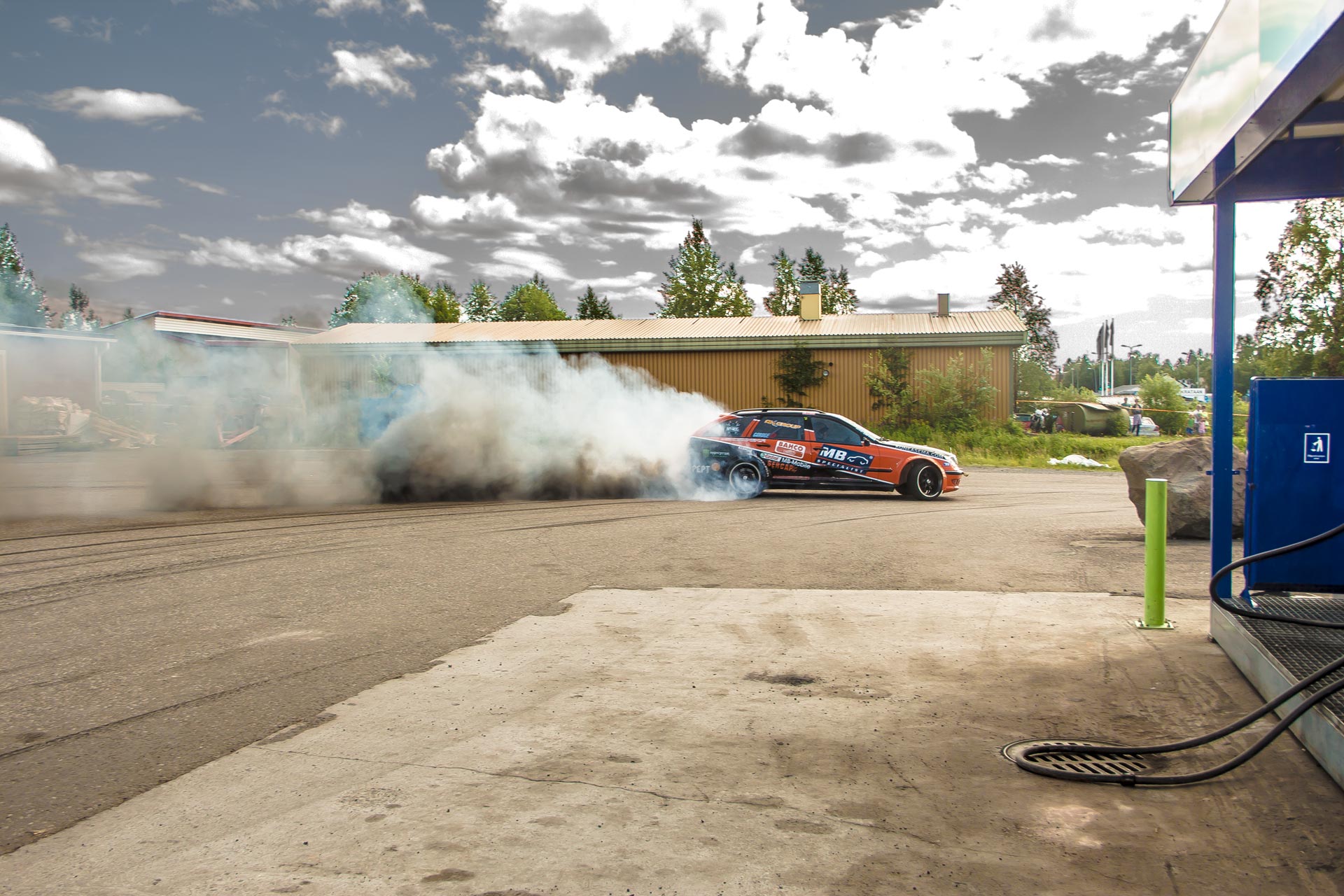 At Gatebil, Rudskogen the car was pushed a little more and some of the pistons melted. We fixed it up with new pistons and had the same problem in Estonia last weekend. Now the engine was opened up and we might have gotten an answer to the heat problems. After all the mercedes engine might be good and we don't have to build a duramax or similiar 😉
We will still have to try it with a manual gearbox and see how much power the automatic gearbox "eats". I probably forgot a lot of stuff but please ask questions on the facebook post and we'll try to answer (: To sum it all up, the car has not been gentle to us, but then again we've not been that gentle to it either. 
"Have you checked out the products in our shop?"