The first test ended with a lot of worries and later the same night relief when we tough we had fixed the problem. Next day we were proved wrong again as the pump jammed when Teemu was testing it at the garage.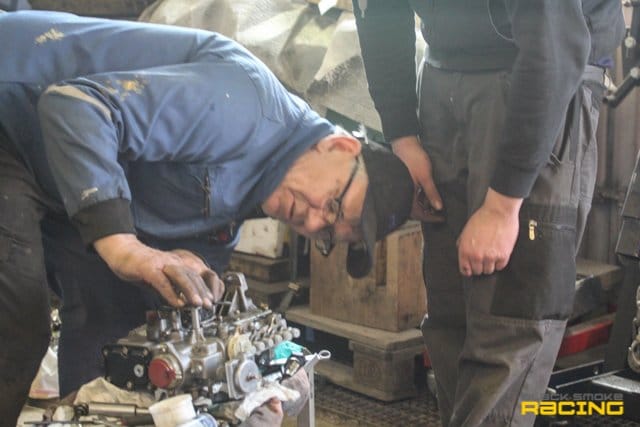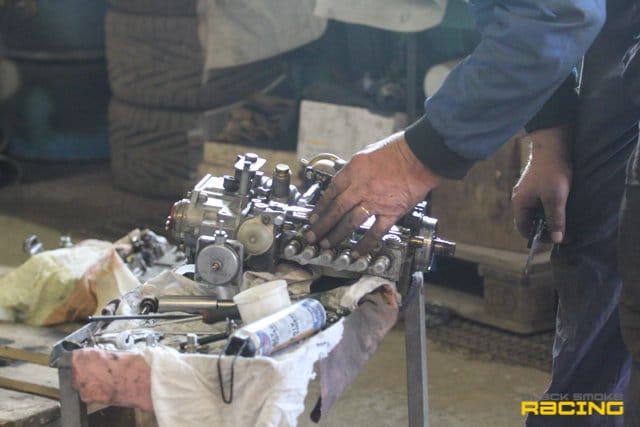 At this point we didn't have any more pumps so Teemu and Ville took both pumps with them and went to Diesellandia, a company owned by the Herlevi tractor-pulling team. At Diesellandia they fixed the better pump an built one more as a backup. You should check their site out if you're interested in a dieselpump.
After this both the new pumps broke once more. We started to be really desperat. At this point the guys checked  the whole fuel system once more and found a little aluminium chips in the tank and that the fuel filter was broken. This was the reason to all the problems and after cleaning the fuel lines and replacing the filter the pump now works as a charm. Of course Dieselandia had to fix the pumps once more. A huge thanks to them. We are more than happy to have them as a partner as we've always wanted to work with these people!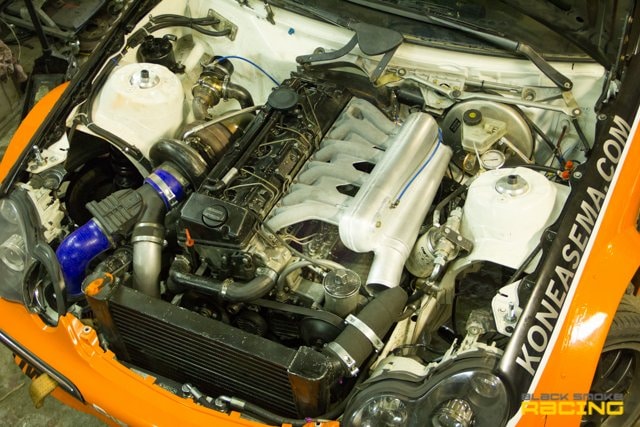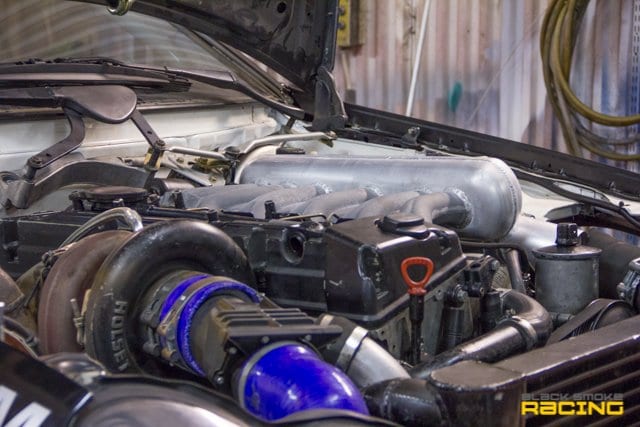 As you probably read already the car is now working and fine, we're lucky we didn't go to BDC and have these problems turn up over in Great Britain… Stay tuned!