Garrett – Turbocharger GBC14-200
523,39 €
Horsepower 140 –200
Displacement 0.4L –1.0L
Integrated wastegate assembly with calibrated actuator
Billet compressor wheel with extended tip design for higher pressure ratio capability
GTX Gen II compressor aero with modern gasoline turbine wheel aero
Inconel turbine wheel material
Ductile iron (SiMo+) turbine housing material
Latest generation of journal bearing rotor group
360-degree thrust bearing
Oil-cooled center housing
Boost signal port with installed plug
Designed to use existing 480009 actuators
DELIVERY TIME FOR THIS PRODUCT 1-3 WEEKS
World wide shipping!
EU zone 1–3 working days
Elsewhere in the world 2–8 working days
Description
Horsepower 140 –200 | Displacement 0.4L –1.0L
Garrett Boost I Club Line turbochargers are engineered for small engine displacements including powersports, personal watercraft, and automobiles. These turbochargers feature internally wastegated turbine housings and journal bearing rotating groups.
Compressor Specs
| | |
| --- | --- |
| Inducer | 34mm |
| Exducer | 46mm |
| Trim | 55 |
| A/R | 0.52 |
| Flow | 22 lbs/min |
Turbine Specs
| | |
| --- | --- |
| Inducer | 39mm |
| Exducer | 36mm |
| Trim | 84 |
| A/R | 0.45 |
| Flow | 9 lbs/min |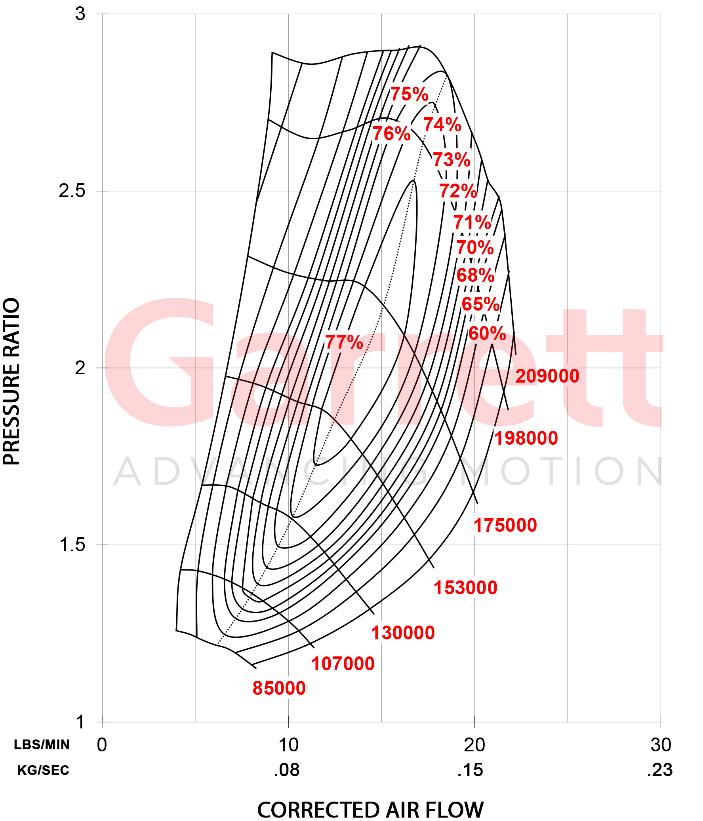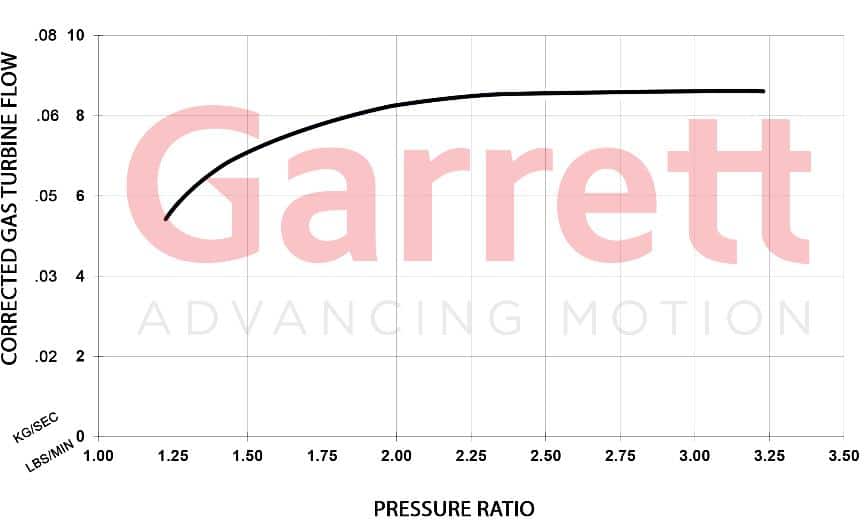 Turbine Outlet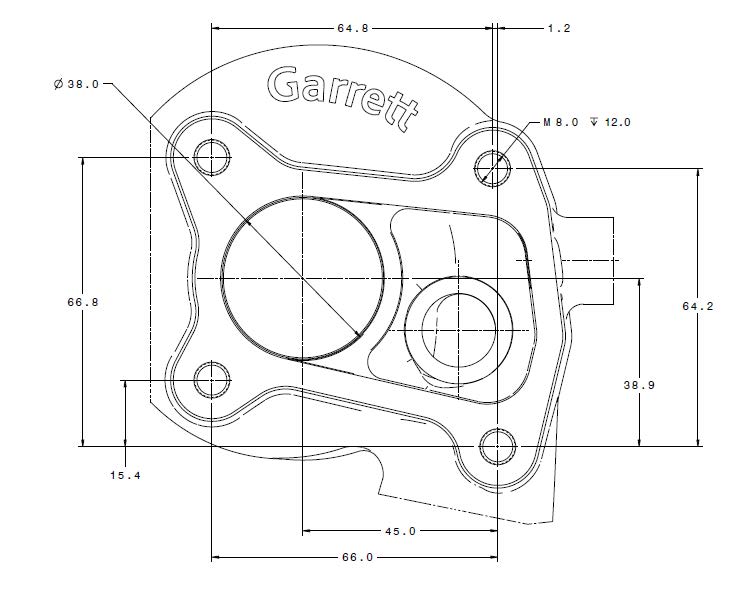 Turbine Inlet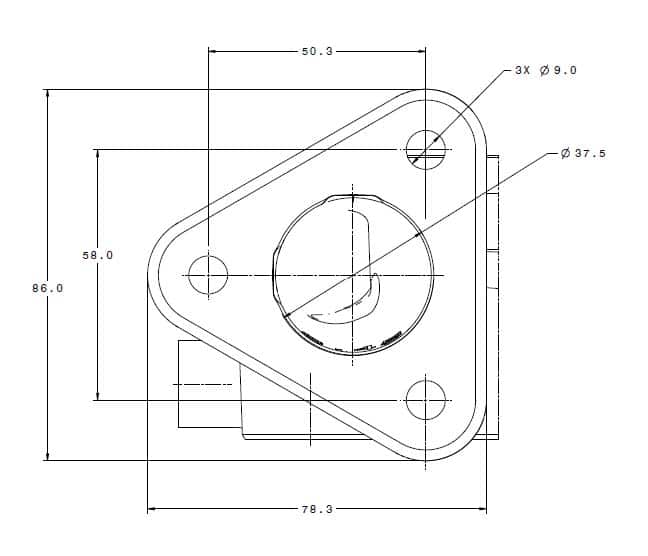 COMPRESSOR OUTLET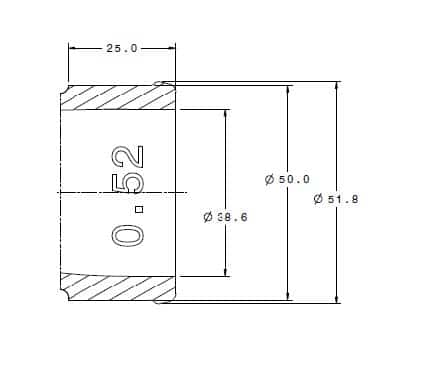 COMPRESSOR INLET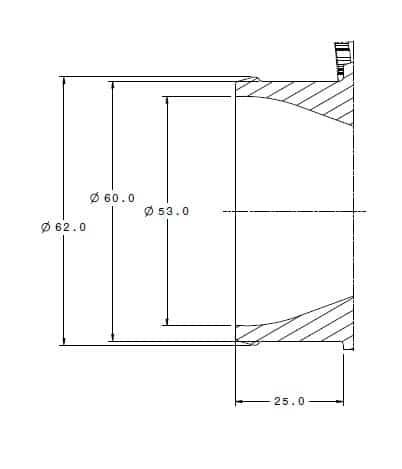 Club Line compared to BorgWarner S1BG
Billet compressor wheel with extended tip aerodynamic design
20% higher compressor flow
Aero maps available for all frame sizes to assist in turbocharger selection
Actuators with higher pressure settings available
Microsize turbo (GBC14) to meet requirements of the smallest engines
Club Line compared to Turbonetics TNX
Billet compressor wheel with extended tip aerodynamic design
Aero maps available to assist in turbocharger selection
Three outline interchangeable frame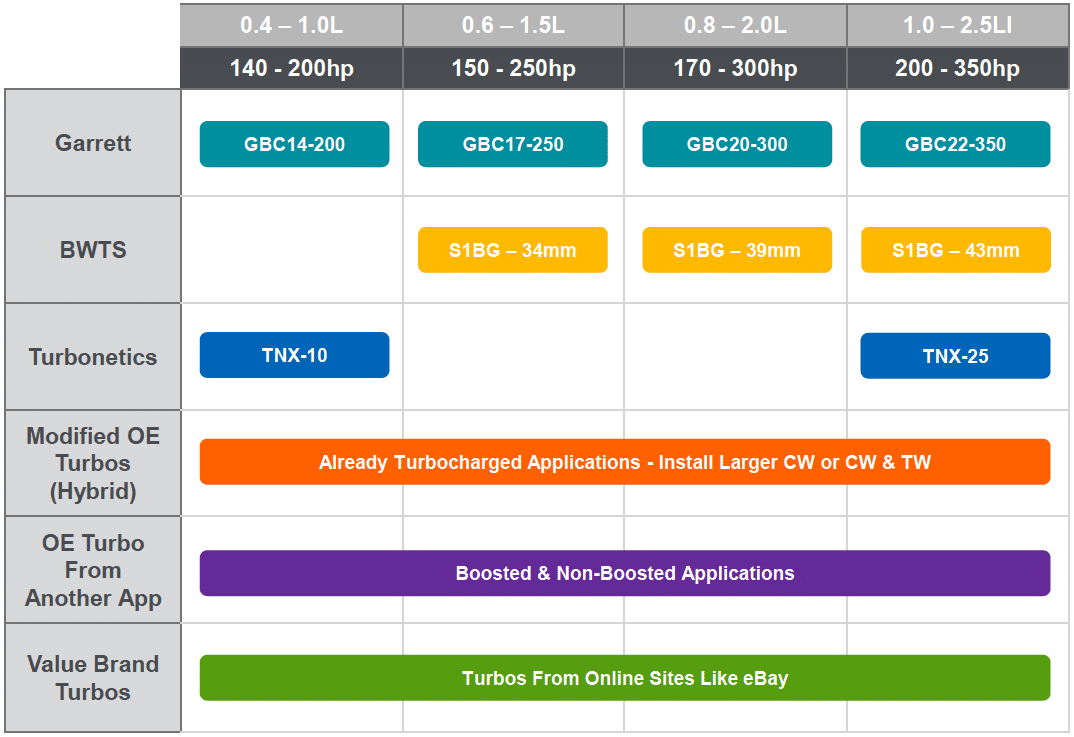 Additional information
| | |
| --- | --- |
| Weight | 7 kg |
| Compressor Inducer | 34mm |
| Compressor Exducer | 46mm |
| Compressor Trim | 55 |
| Compressor A/R | 0.52 |
| Compressor flow | 22 lbs/min |
| Turbin Inducer | 39mm |
| Turbin Exducer | 36mm |
| Turbin A/R | 0.45 |
| Turbine Flow | 9 lbs/min |